I have been trading for as long as I can remember. Recently, I started trading at Etoro. I like the social part of eToro. But most importantly, I buy & hold cryptos at etoro. Cryptocurrency is here to stay. I also trade cryptos in other exchanges and its really been rewarding. I also buy and hold cryptos at Kraken. Infact most of my holdings are at Kraken. I also trade at Poloniex and Binance.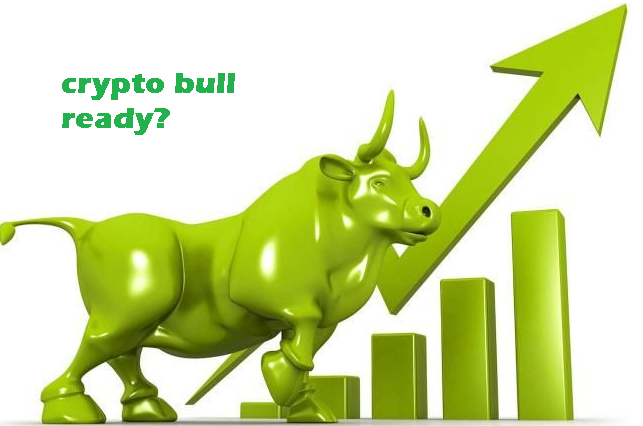 Here's the link to etoro if you are interested. $NSDQ100, $SPX500, $DJ30, $GER30 are also my favourite index trade here. I also trade gold occasionally. But I don't hold these positions. Usually, short term.
Today, I want to talk about Crptos and why I am HODLing. The crypto bubble has burst many times since its inception not too long ago but after each burst, the rise is even bigger.
So what's next for cryptos? I studied the Bitcoin chart coz the other charts follows the Bitcoin chart somewhat (although not too close for some of them).
At the time of writing on 15 April,
it is now on its fourth day of rise. It looks good but the RSI with settings 2, 95, 5 (suitable for short term trading) indicates that it is oversold, so a correction is coming, the extent to which it will correct, no one knows. The current support is 6527 (based on Etoro chart). If it holds, it will go up to 8938 which is the next resistance. I personally think, it is time to go up now, so the correction should be minimal. If it breaks this level, it could go up the next resistance which is 11565 (etoro chart). On the way up, there will of course be some minor corrections along the way.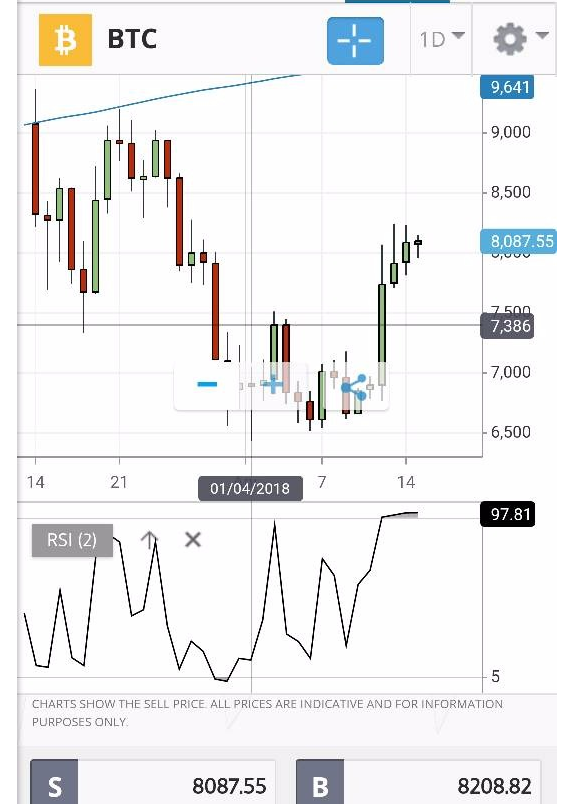 Bitcoin Chart at Etoro on 13th April: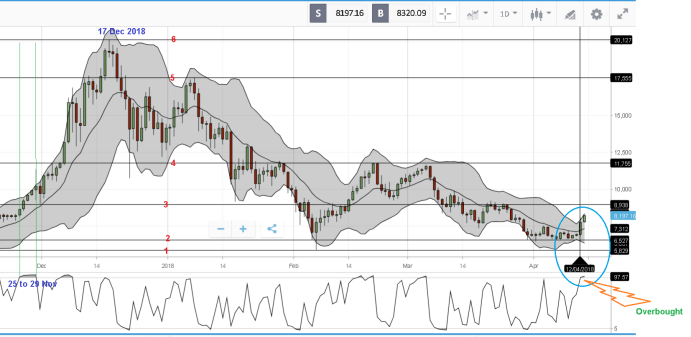 So, today is 21st April 2018. I last wrote on 15th April. Below is how the chart looks like today.
"

" was what I said on the 15th. There was indeed a small correction on 16 & 17 as I predicted using the RSI (2,95,5) - see remarks in red inside the chart below. I like RSI setting at 2, 95,5 because for short term signal, it is really quite accurate. Now, on 21/4, at the time of writing, it has climbed to 8970 - etoro's buy price. (Etoro's price differs quite a bit from the other cryptos trading platform). The RSI(2,95,5) is indicating that a correction may be coming in the next few days, maybe towards the end of the month but it will rise up to above 9000 before it corrects. So, there is a good possibility that correction will be very small like that on the 16th & 17th April but in cryptoland, who really knows. Anyway, I think that it is now time for bitcoin & other cryptos to go up towards the high of Dec 2017.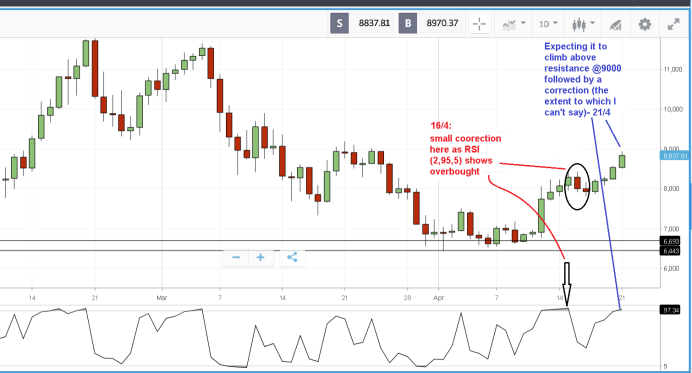 There's already a double bottom here at around 6490 (etoro - see chart below). So, unless there is a major correction due to some major circumstances, this makes a very good support.
I found an article at howmuch.net & the picture below is rather self explanatory. It shows all the huge bitcoin crashes from the beginning of time and how long the corrections lasted. It is noteworthy to say that every correction has been accompanied by a great bull run. Are you ready for the next bull run?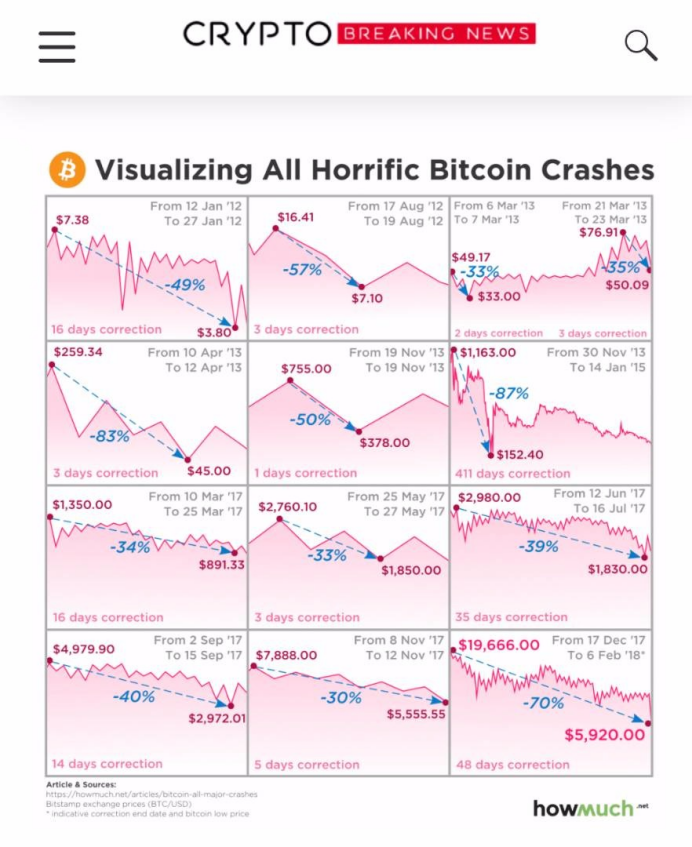 Below are the charts from google trend for the search term bitcoin & ripple. For bitcoin, the interest was highest in mid to end Dec 2017. After that , the decline starts. This coincides with the bitcoin all time high & then the correction. Similarly for ripple but the peak for ripple is in Jan 2018. For me, I will be watching this too especially if there is a peak because I do not want to make mistake as I did in the last bull run - This time, I will exit & close positions as soon as these charts dip below its peak, so that I can buy at lower price & increase my holdings and hence my returns faster.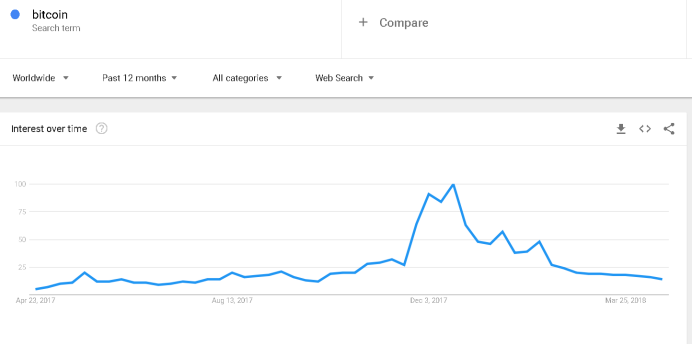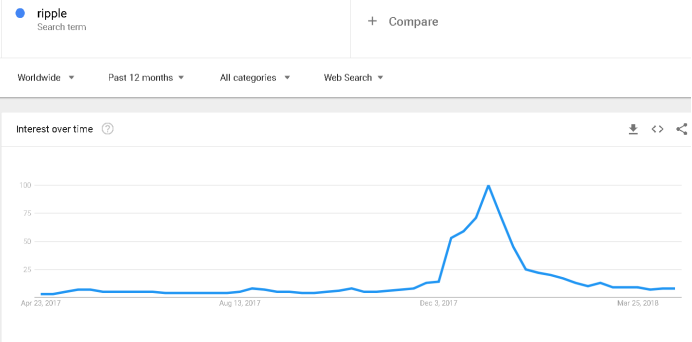 I am very happy today because I finally see green on my etoro screen. 5.87% increase in my portfolio yesterday, bringing my 12 months return to 30.64%. I hold mostly ethereum, ripple & bitcoin & others too (in smaller quantities). I almost gave up in March (I was down 46.51% then). Its a good thing that I still HODL. For this year, I am still negative at -36.21% but am helped by 2017 performance, where I had 104.8% return (see chart below).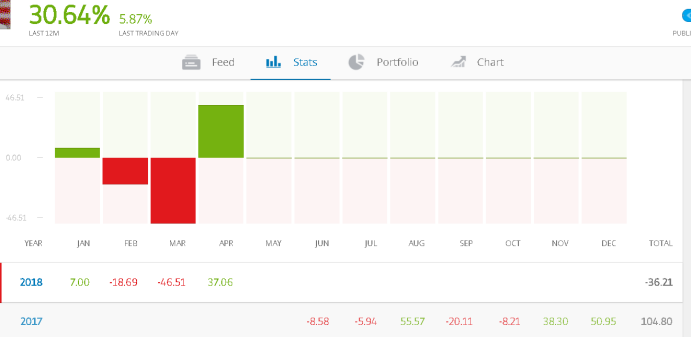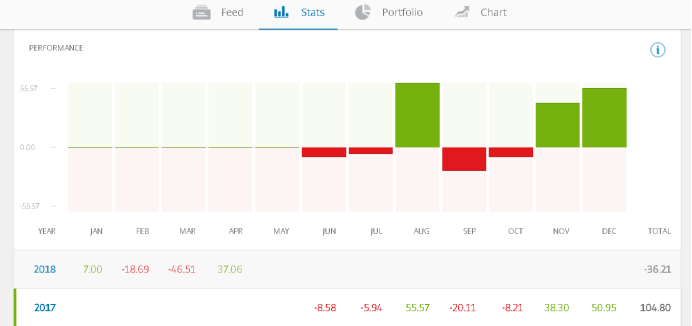 I am doing better at Kraken but am not going to mention that here. Its my major account and since I was an early adopter of Stellar Lumen (XLM), my returns there is quite extraordinary. Anyway, looking back, I wish that I had joined the Steemit ICO. I joined a few ICOs earlier & I was scammed twice - lost 2 bitcoins there (its Ok, bitcoin was much less in value then) & then I joined a few other ICOs but none of them really picked up.
Anyway, I am looking at Wemark ICO right now (ICO starts in 15 days). I think I am late for APPICS & I regret that too.
Disclaimer
I don't recommend using bidbots but I am using it here coz I put in a lot of effort writing this blog and I think I would like my view to be heard/read. Thank you. But for you, please use the bots at your own risk.