[3 Resistance Points to Watch Out For on Daily Chart for ETH/USDT on Binance]
As mentioned in my prior post, I started getting my feet wet with TA a couple months ago.
To that effect I've drawn the chart below to indicate the resistance points to watch out for on the ETH/USDT 1D chart. Note that a strong support line also reinforces the resistance line hence making the 970 point rather significant.
If you're starting out, this is a great time to experiment with Binance as they significantly reduced their trading fees as an apology for being inaccessible a couple weeks ago. If you're not on Binance yet, feel free to sign up here using my referral link.
To the beginners out there with questions, feel free to ask anything. To the more experienced traders, your feedback is welcome.
PS. Right-click image and open it in new tab if you want to see the full screen version.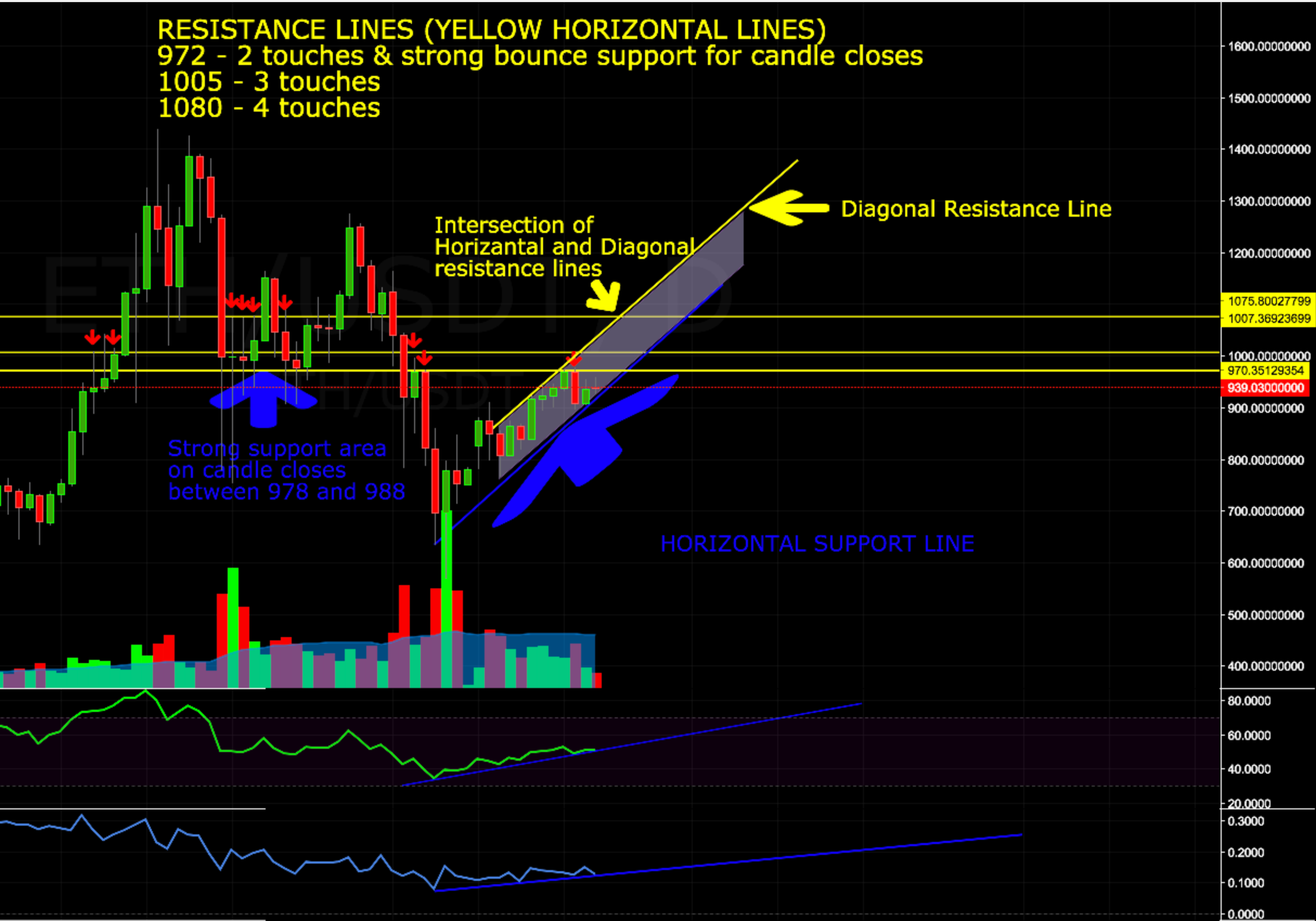 Disclaimer : I'm not a licensed financial advisor, trade at your own risk. All decisions you make are your own.
Feel free to follow me on Twitter or on Steemit and upvote this post or share it with your friends if it provided you with value.