The weather has been non stop perfect in the Netherlands.
It's one of the best springs I ever experienced.
Today I felt like cooking up some steaks on the green egg with a potato mash.
Of course, I forgot to take the steaks out on time and they were frozen solid but then I remember a tip from my fellow blockbrother @s3rg3 aka the Brain!
---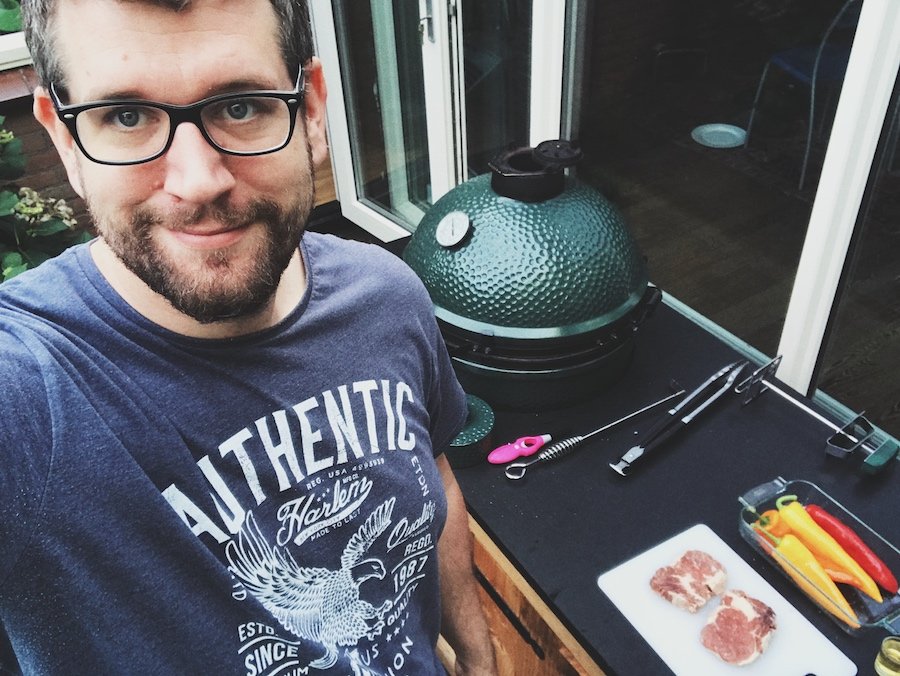 ---
He seen me struggle on some of my posts before about defrosting meat in water and shared with me a much better method.
Instead of dumping the steaks in water in a freezer bag you do somethings else!
You put the steak in a skillet with a little bit of water (not stone cold but cold) and then you place a pan with water on top of the steaks.
---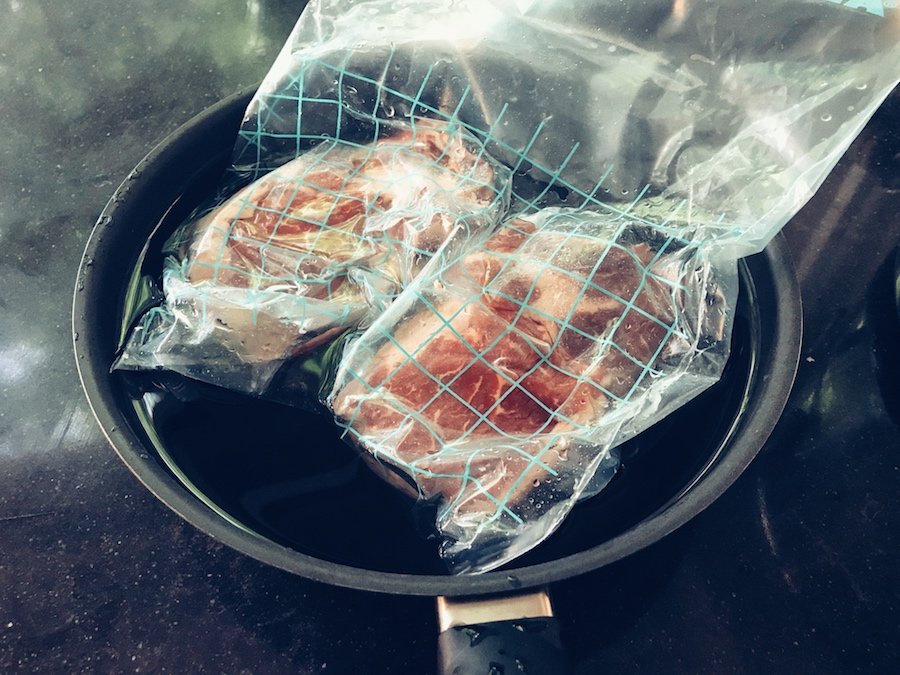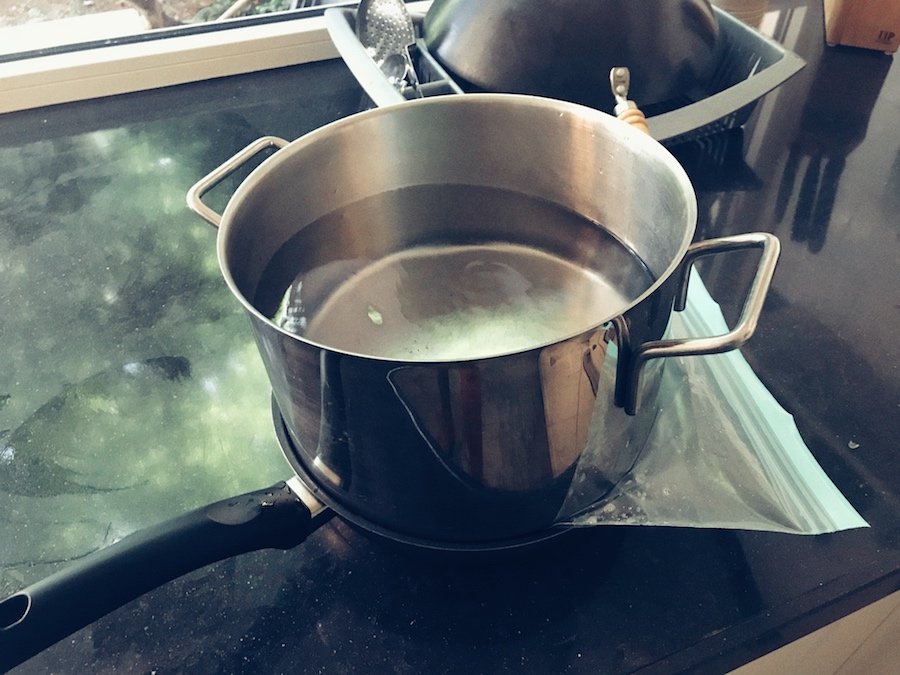 ---
I turned the steaks after 7-8 min.
Not sure why this technic works so well (maybe a better conduction?) but the steaks were defrosted within 15min and without the dodgy discolouration I get with my old method (that goes away after a while).
Fantastic!
And here they are nice and dry 15 min later.
---
---
I grilled them up as usual and they tasted great.
With some potatoes and some grilled pepper.
---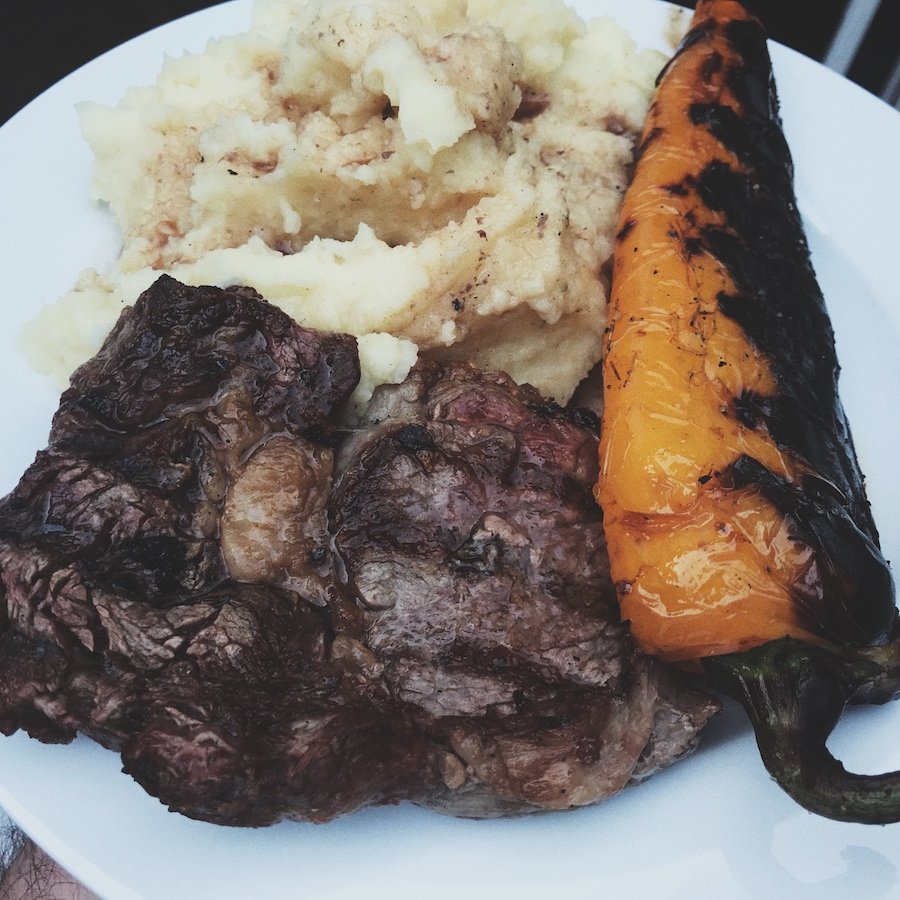 ---
I'm very happy I learned about this new method.
Never struggling with defrosting a steak again!
---

---
I am a witness with our developer group @blockbrothers for the Steem blockchain. If you want to support us I would appreciate your vote here.
We build Steemify a notification app for your Steemit account for iOS.
Get it Here:

---