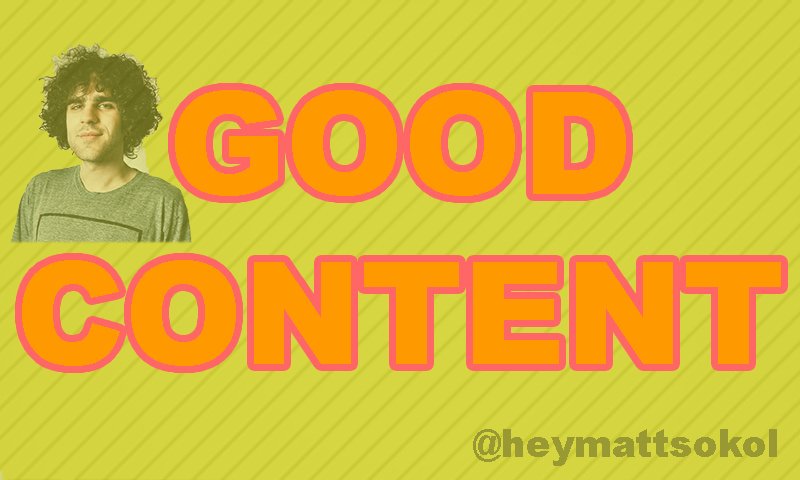 Last week's GOOD CONTENT focused on hip-hop and electronic music. There's so much good stuff in that theme on Steemit. I can't leave it at just one post!
This week offers another 3 great musicians on Steem who you can follow for dank beats and relevant music journalism. If you are frustrated about the trending page and unsure of where to go for new content - this is your solution.
With no further ado, please enjoy this GOOD CONTENT:
———
(1) @grapthar — math rocker, producer, and cannabis connoisseur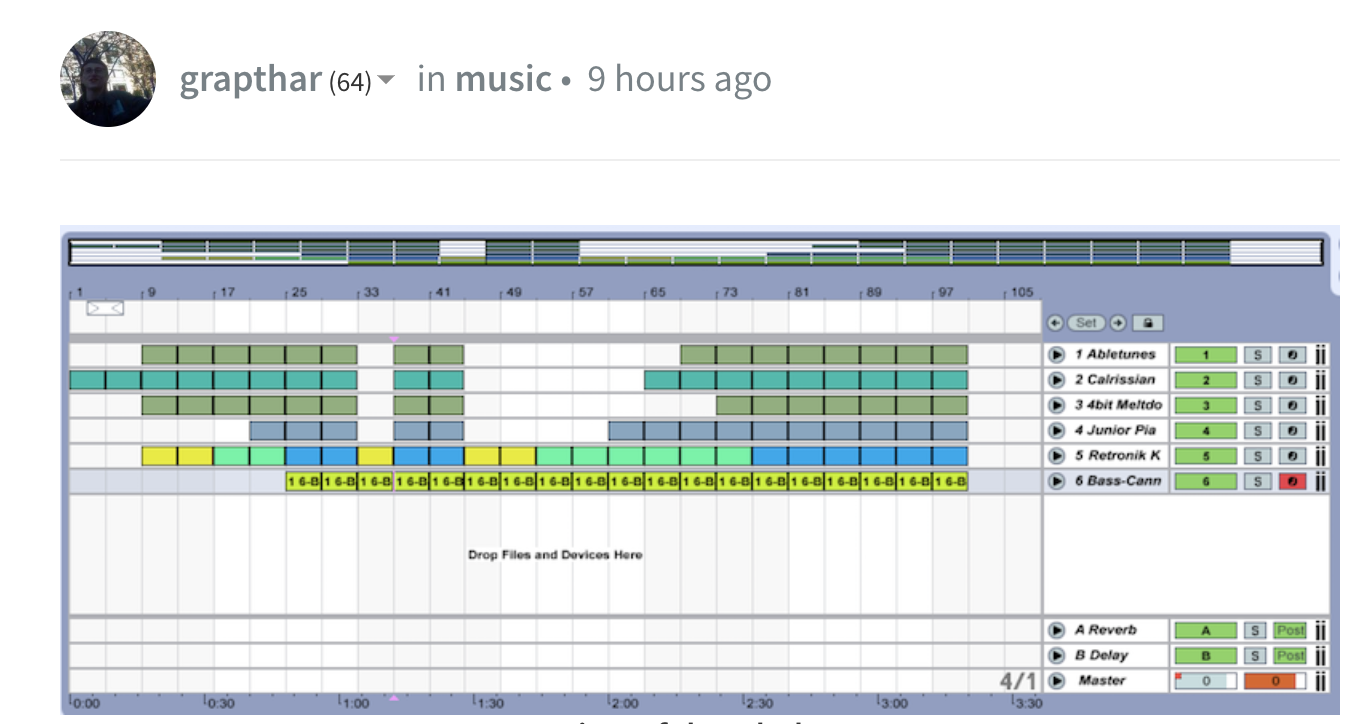 Honestly Grapthar is better at Steemit than I am, he has a nonstop stream of amazingly musical content. From produced beats with commentary, to cat photos, to songs of the day featuring great math rock bands from the last two decades.
Following grapthar is a great way to add pure goodness to your content feed.
When I asked Grapthar why he loves Steem, here's what he told me: "Steemit has completely changed my perspective on how much good a social network can achieve. We have created a super supportive, positive environment and allowed users to directly reward content however they see fit, which is a million miles ahead of any other social network out there."
---
(2) @vachemorte — Multi-instrumentalist and producer with cool sounds
Note: check out his live instrumental vids on DTube too, I cant embed them but theyre dope
Vachemorte has impressed me time and again with the quality of his music content. He comes up with original and interesting sounds across a variety of instruments — guitar, mandolin, keys, and beyond — and whips up great videos to match.
If you are tired of cell phone videos or inconsistent content, try Vachemorte instead - he'll be an anchor of quality in your content feed.
When I reached out to vachemorte to ask why he loves Steem, here's what he said: "The Steemit platform totally changed my experience as a musician and composer. I can say that it's the first time ever that I have a true outlet to release my music daily, to people I care for, without giving away the rights of my music to anyone. The Steemit community is a truly amazing experience and I made so many friends since I joined. My experience here is amazing, the people that surround me are the most incredible artists and I feel blessed and thankful to be part of this experience."
---
(3) @buckydurddle — Music production teacher and violinist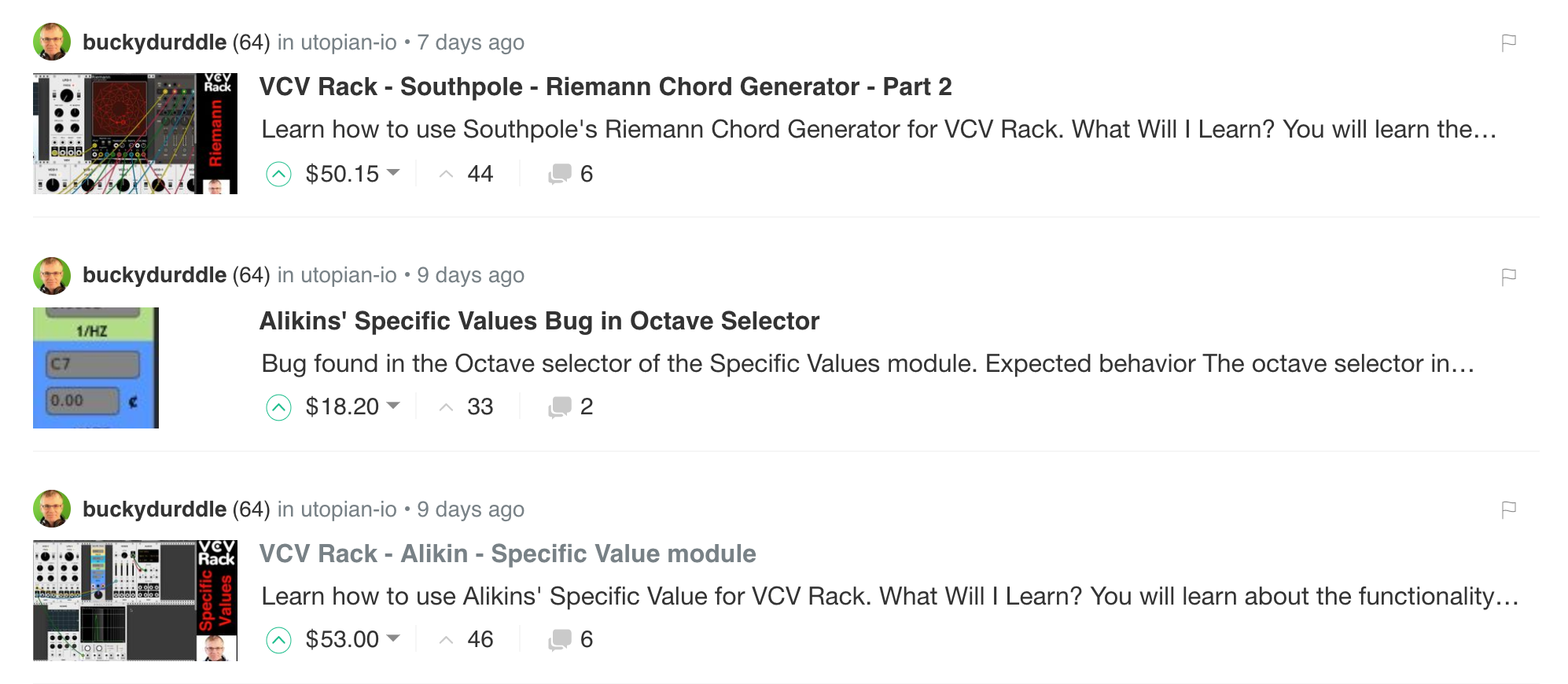 Bucky arrived on Steem with a splash a while back and got my attention by being active in some Discord chats. He posts a lot of useful and well-formatted production education content, about how to use various plugins and synths.
Bucky's posts are focused on open source software so he is a good person to follow if you like that kind of stuff.
When asked why he loves steem, Bucky told me: "The Steem environment provides the opportunity for all content to be 'peer reviewed.' A peer review which requires true ownership of each individual evaluation allows the merit of ideas and individuals to be clearly visible through the haze of lesser content - Steem is the enabler."
---
Final Thoughts
That brings us to the end of this week's *GOOD CONTENT. If you missed last week check that out over here. Now you have 6 new electronic musicians to follow, and your content feed should be popping.
What do you think of this week's picks?