If friends don't help friends, who would friends help?
'Steemian friends' ! We've actually been interacted for quite a bit and probably consume some of each other contents the last weeks / months so I assume we're now somehow friends, Steemian friends! :D
I just came across a post 'Heading To Brussels!' written by @teamsteem. He will be in Europe travelling and meeting with other fellow Steemians. Belgium, France, Netherland then I thought, 'Wait a minute, wait a minute'..


I went to those places last year!
Dudeee! I backpacked (nah it kinda got wheels LOL) in Europe for a month last year, exactly where you will be heading, France,Belgium and the Netherlands (tho didn't go to Italy) so if you need any suggestions, would love to help! or even some couchsurfing hosts I could also give referrences (I did couchsurfing the whole entire month during my trip and that was aweeee some! )But for sure, BRUGES! is so beautifulllllll please please visit :)
That's exactly what I have commented.. Then I thought, 'Whoa! So many places I like and I would love to recommend. So much info that I could even write a post or something..'


A post ?
Just imagin he will be travelling in Europe, just got me all excited and I suddenly miss all the places I have visited and could totally write a few post about it.
++ Plus! It's Tuesday! It's perfect! 'Travel Tunes Tuesday' I've also read on @nomadicsoul blog posts. Let me Steal it to use for a few posts Michelle! ❤


I love food so my recommendation will be about fooood! I'm trying to keep it as vegan as possible! so turning out to be a European Sweet treats, pretty much.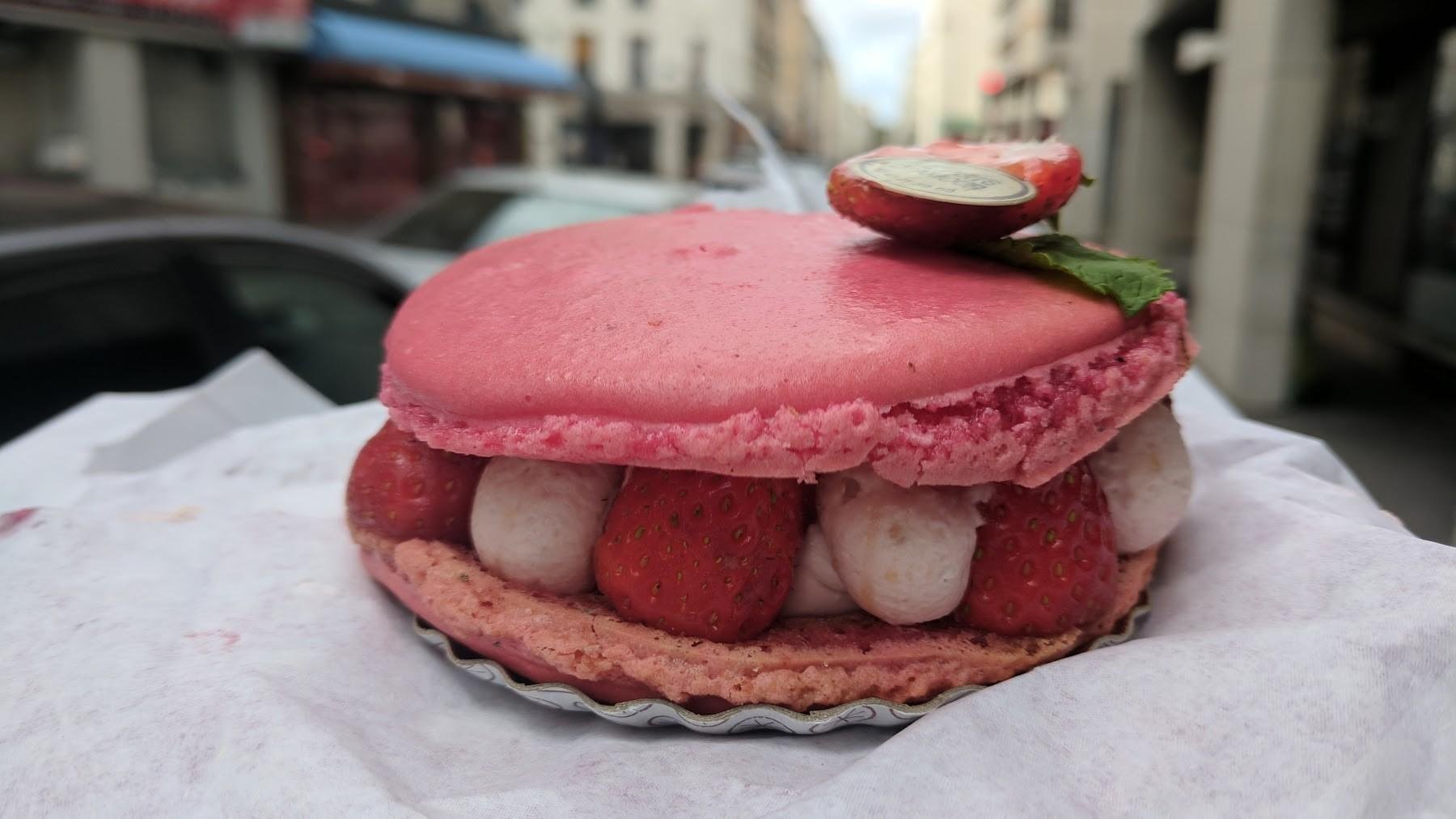 Let's just steem-it!
Oops! One more thing, please say hi to @roxane, @oroger and tell them I love their 'Fast Reply' app! Also to @karensuestudios! and actually I hope you just read this yourselves hahaha LOL


F R A N C E
Paris in love ❤
Paris was so beautiful and fun fact about it, taking photos there, anywhere literally, your photos will be just gorgeous! It's like magic!


- Le Puits D'amour
I was walking from a couchsurfing place I was staying into the center of Paris. On the way, just randomly saw this place packed with locals so I gave it a go. The thing I went for was actually that pinky giant macaron. Super duper good. The place looked classy and expensive but for real, I got my huge macaron for like 3 Euros. The line of customers you see from inside to outside the shop probably prove my point :)
Here is where to go get the Parisan treats.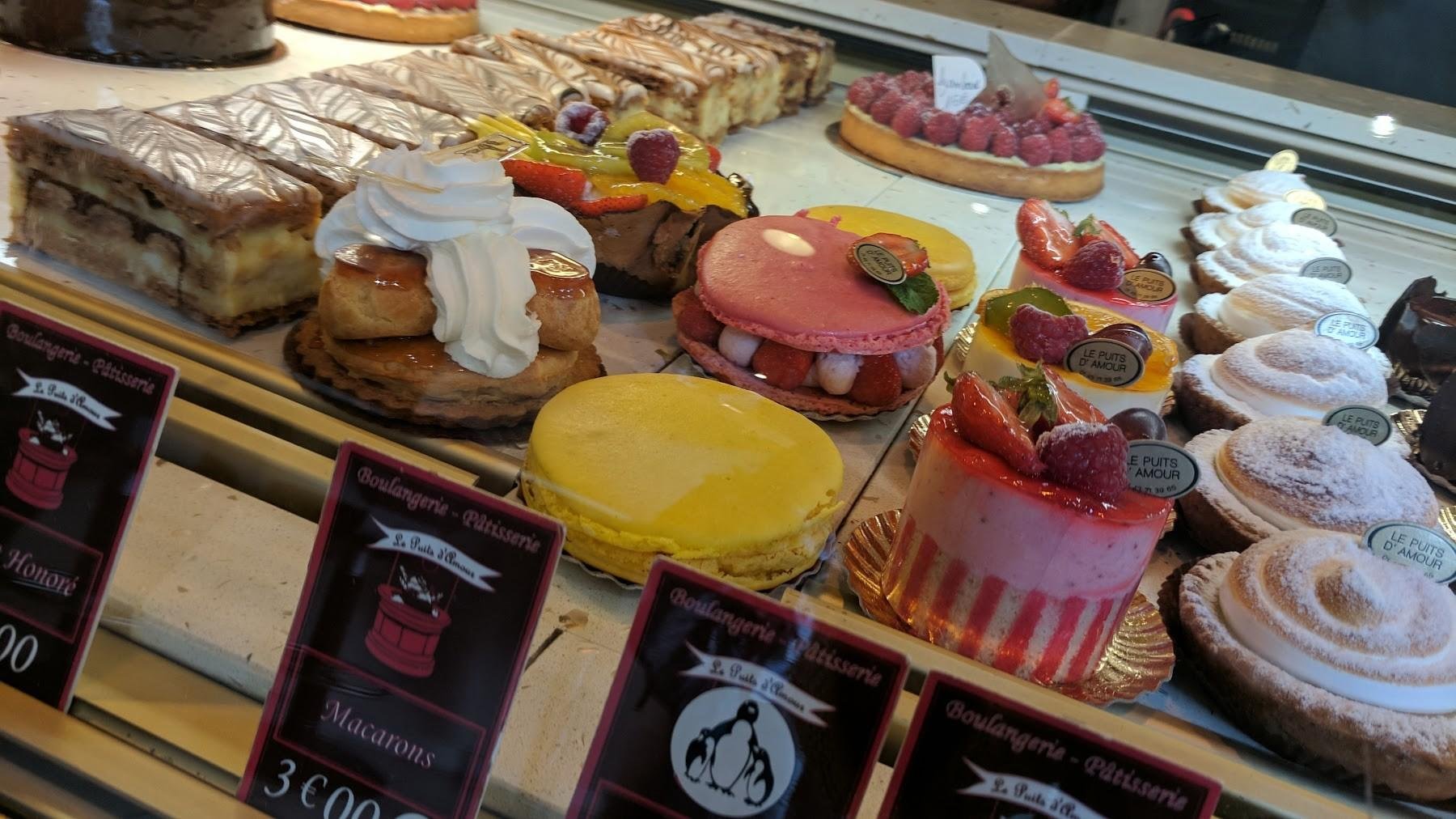 - Le Bouillon Chartier
My couchsurfing host born and raised in Paris recommended I went to this place as it's his fav! Also looked super fancy with all the waiters in black/white uniform but it's so affordable and the food was real good!
Weird fun thing about dining here.. You would be seated with other people to make as much room for other customers in line. Yes! There's a line and it's super busy!
Here! is the exact address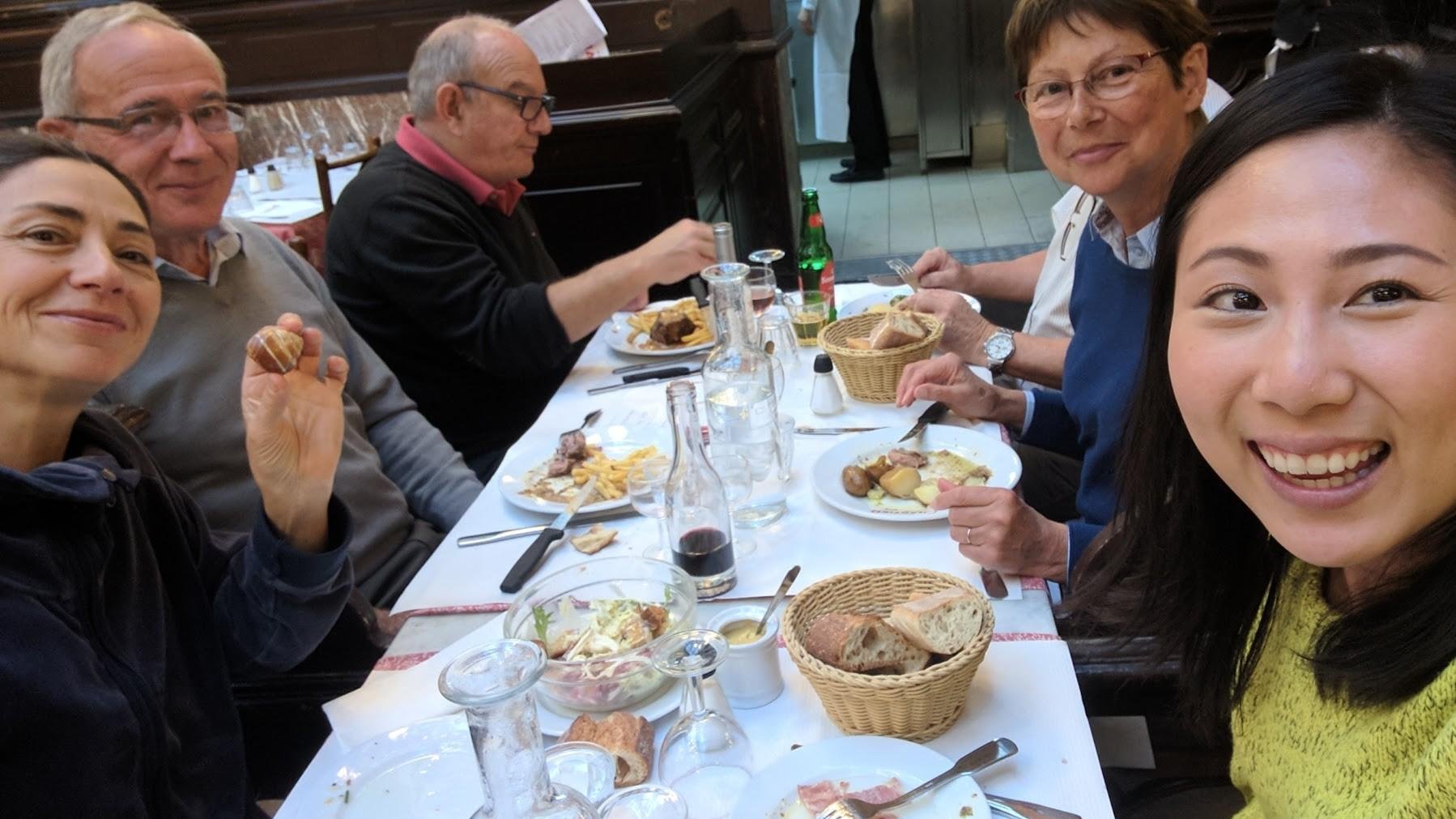 I knew none of them but we dined together :)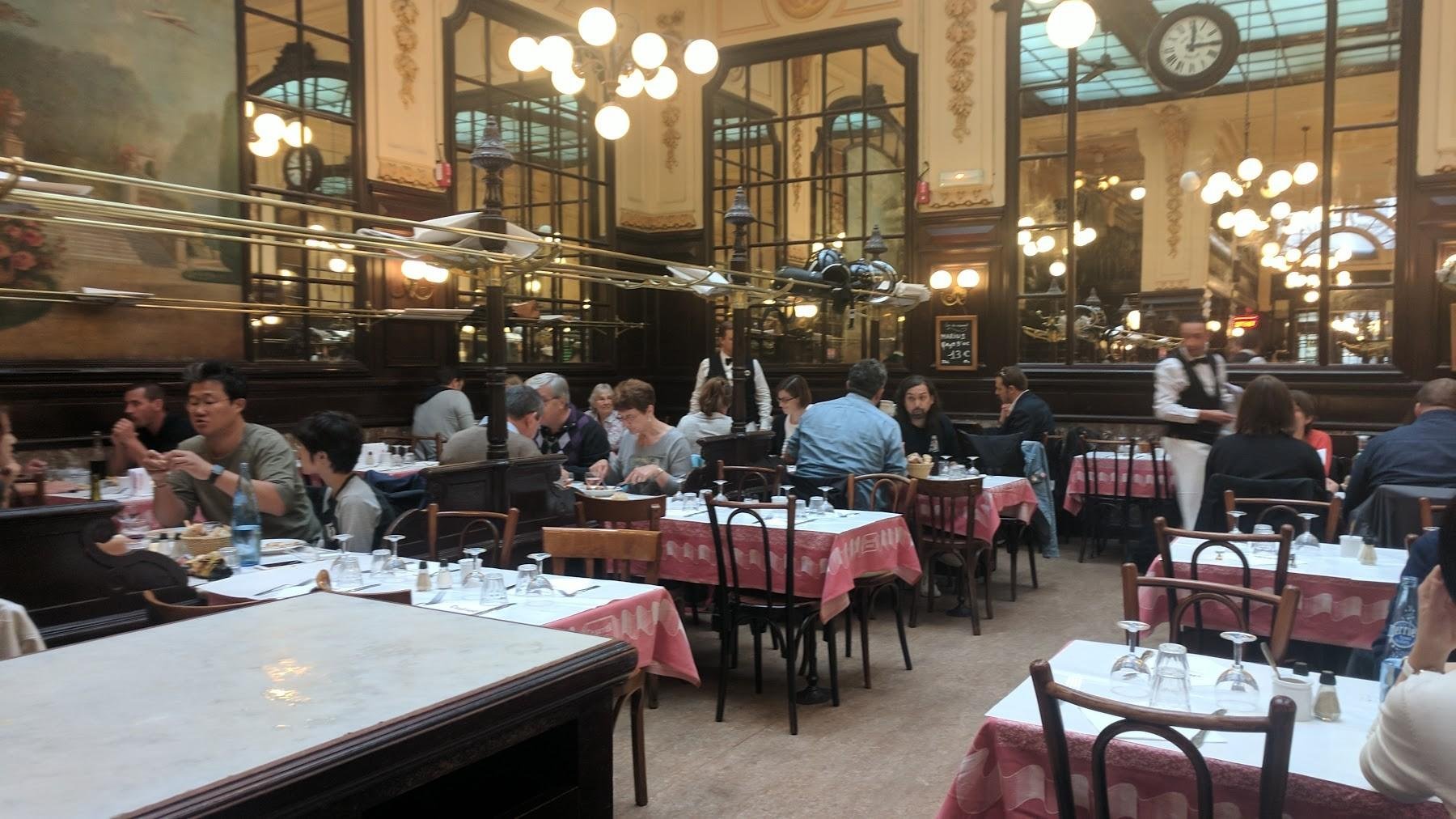 Also, this was how they took the order. Just wrote it down on the paper on the table LOL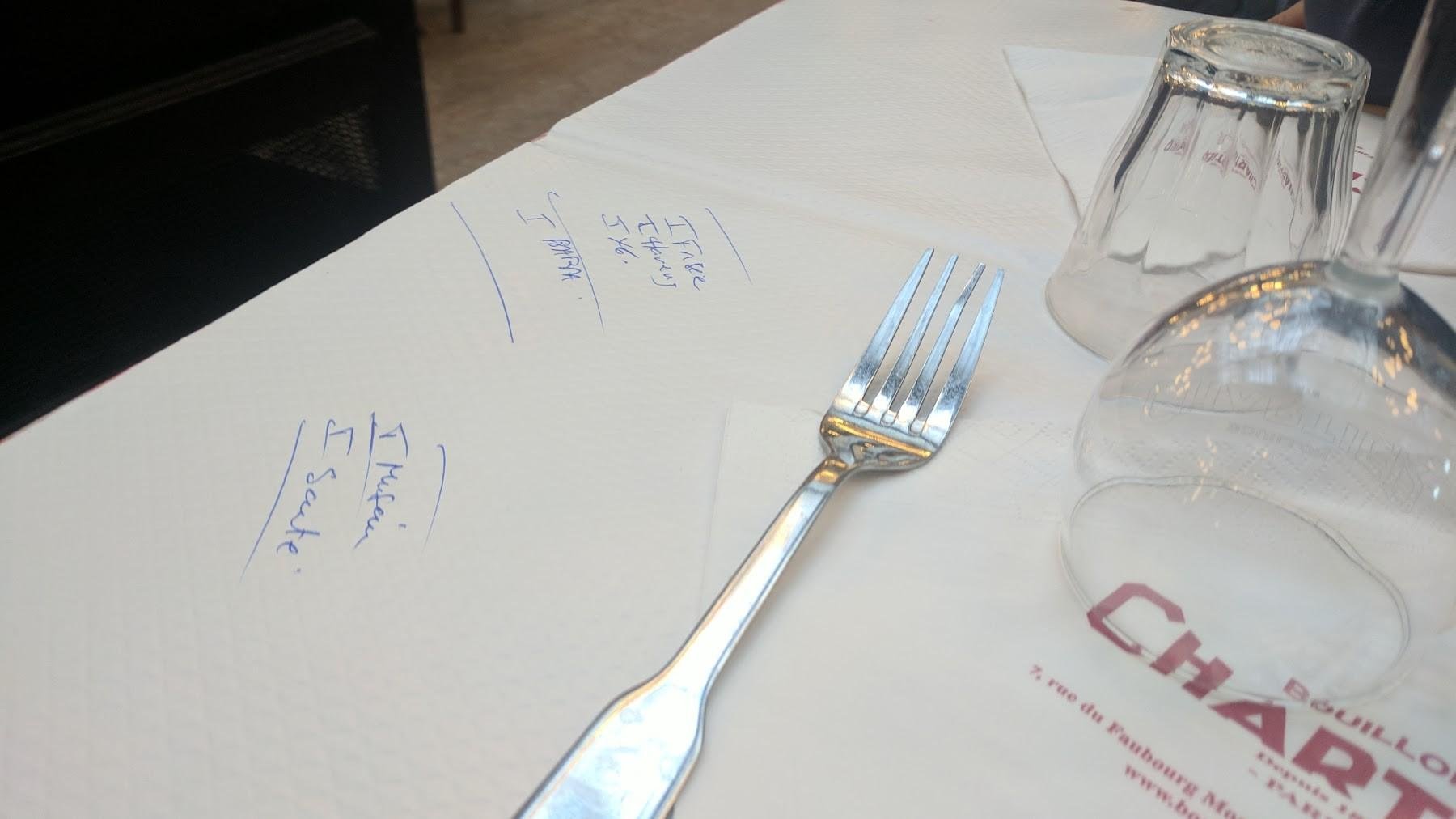 Unexpected Lille
I didn't expect I would like Liille so much but I kinda did. Maybe cause people I met and a couchsurfing host was cool and all. It's not big of a city and super windy somehow.


- Boulangerie Brier
This place is sure is local favourite. My local host and his friend took me there. This was a piece I got and it was yum!
Here! Have a pie.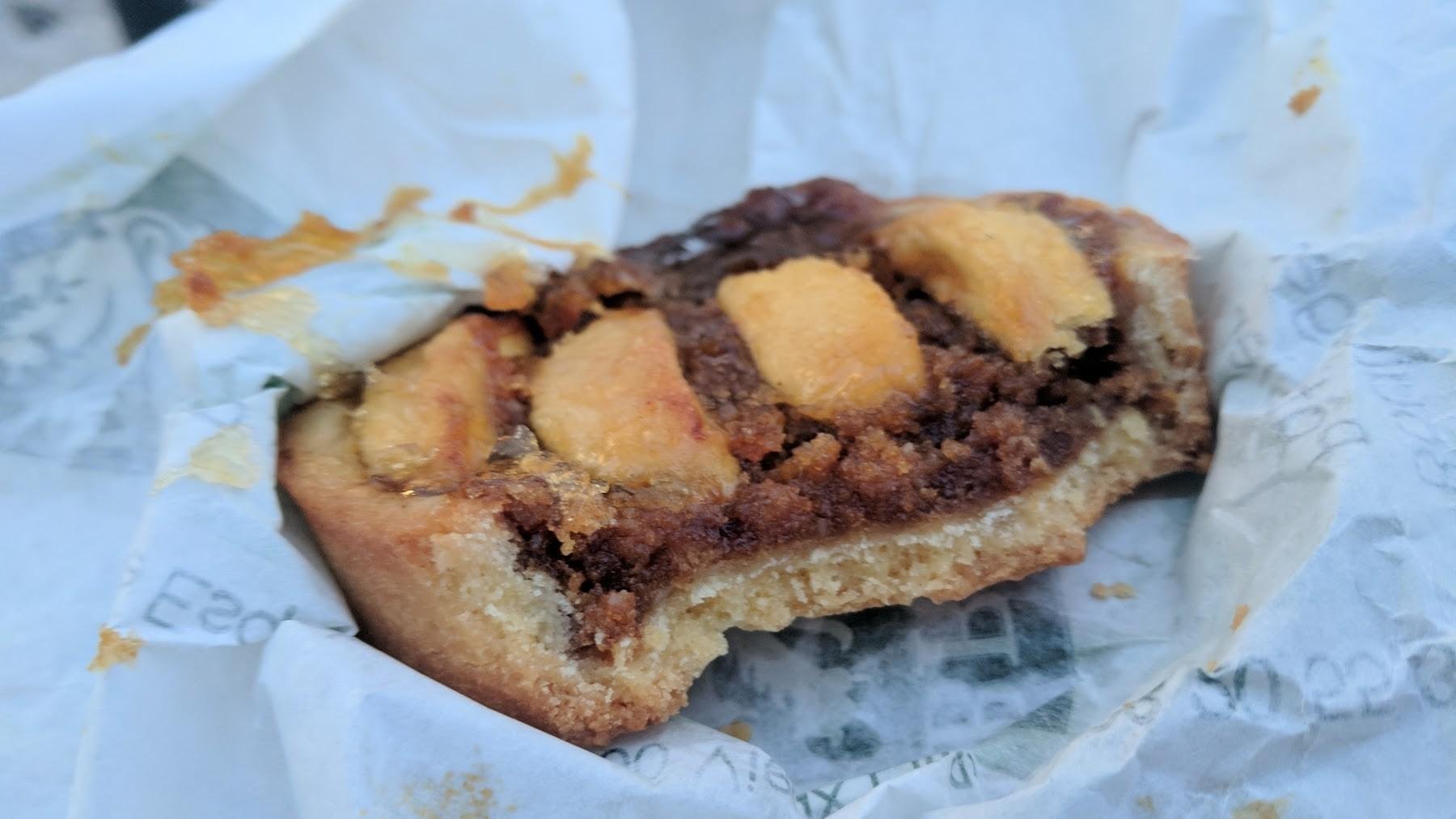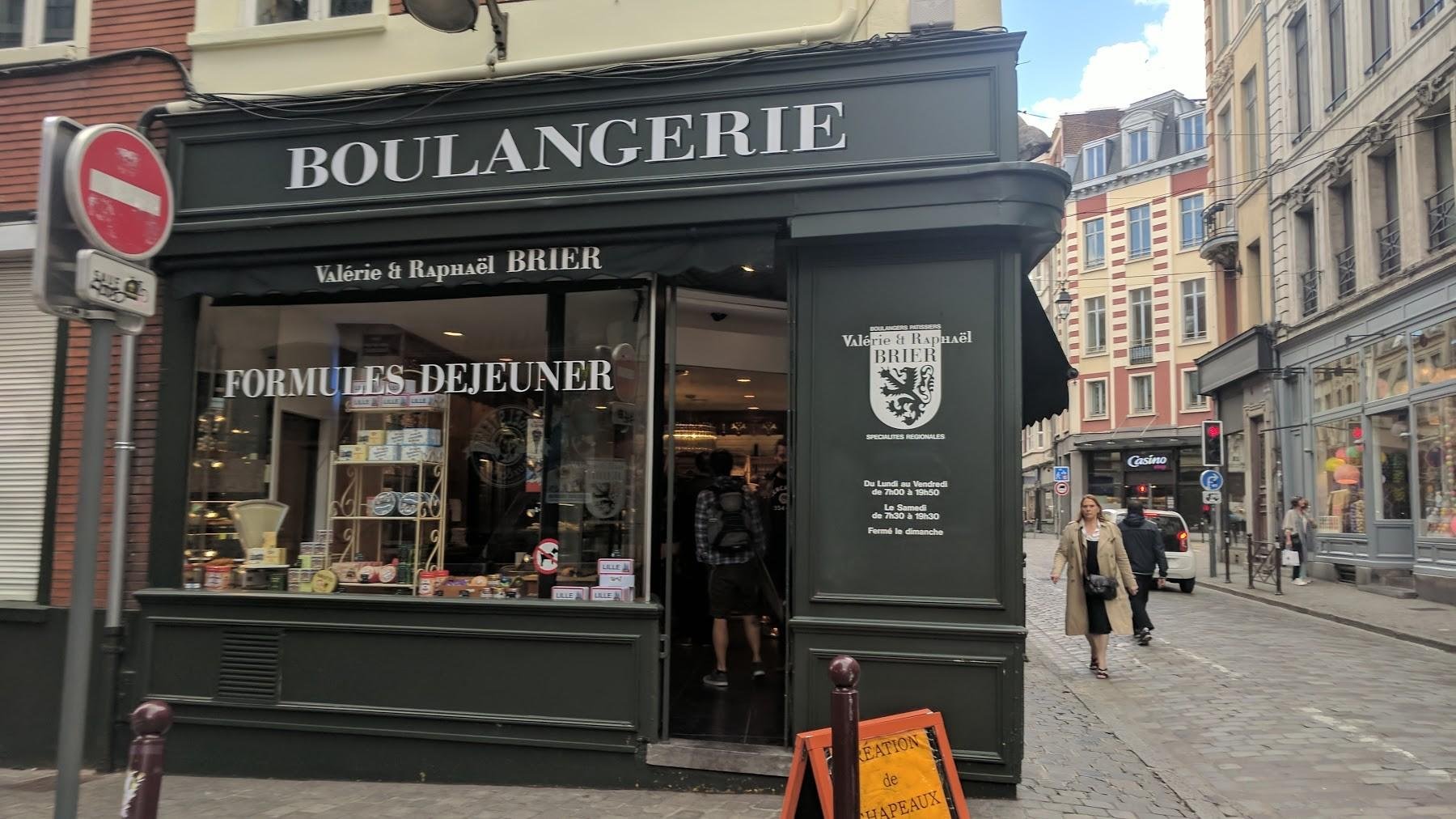 - L'Illustration
This place's not really for sweet treats but well, the red beer was pretty sweet so let's just make it that way.
Here is the spot to to get a happy hour red beer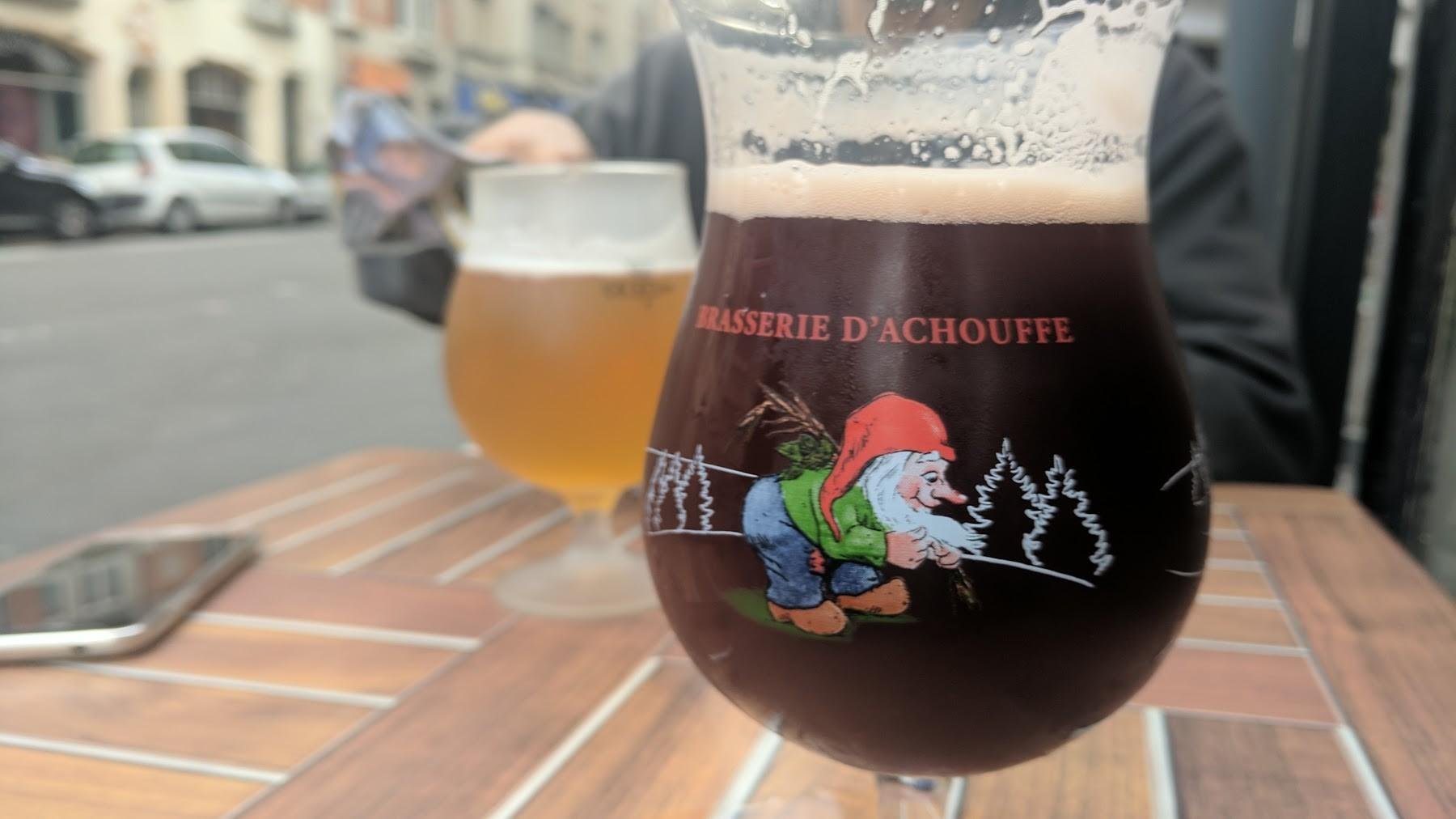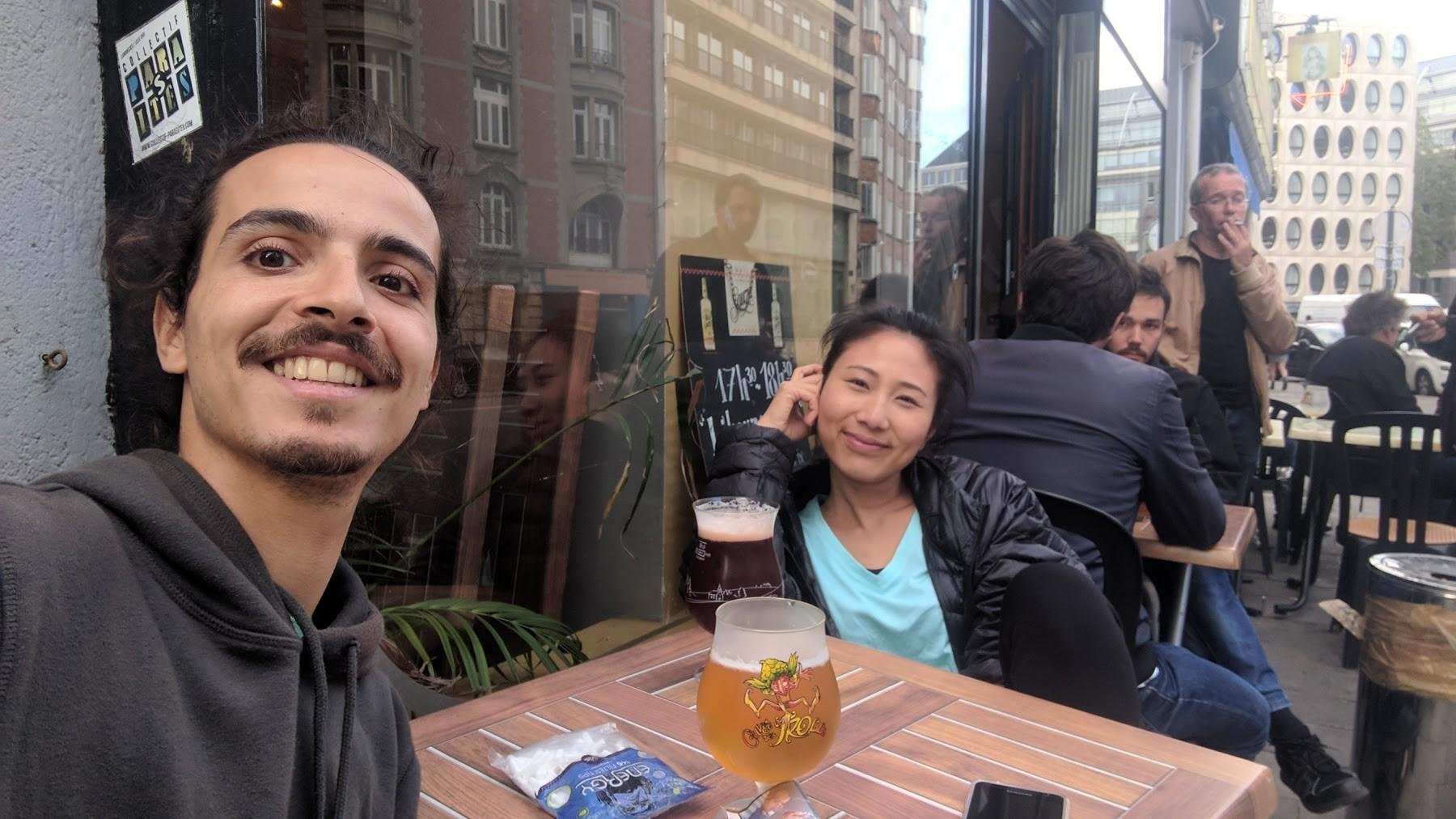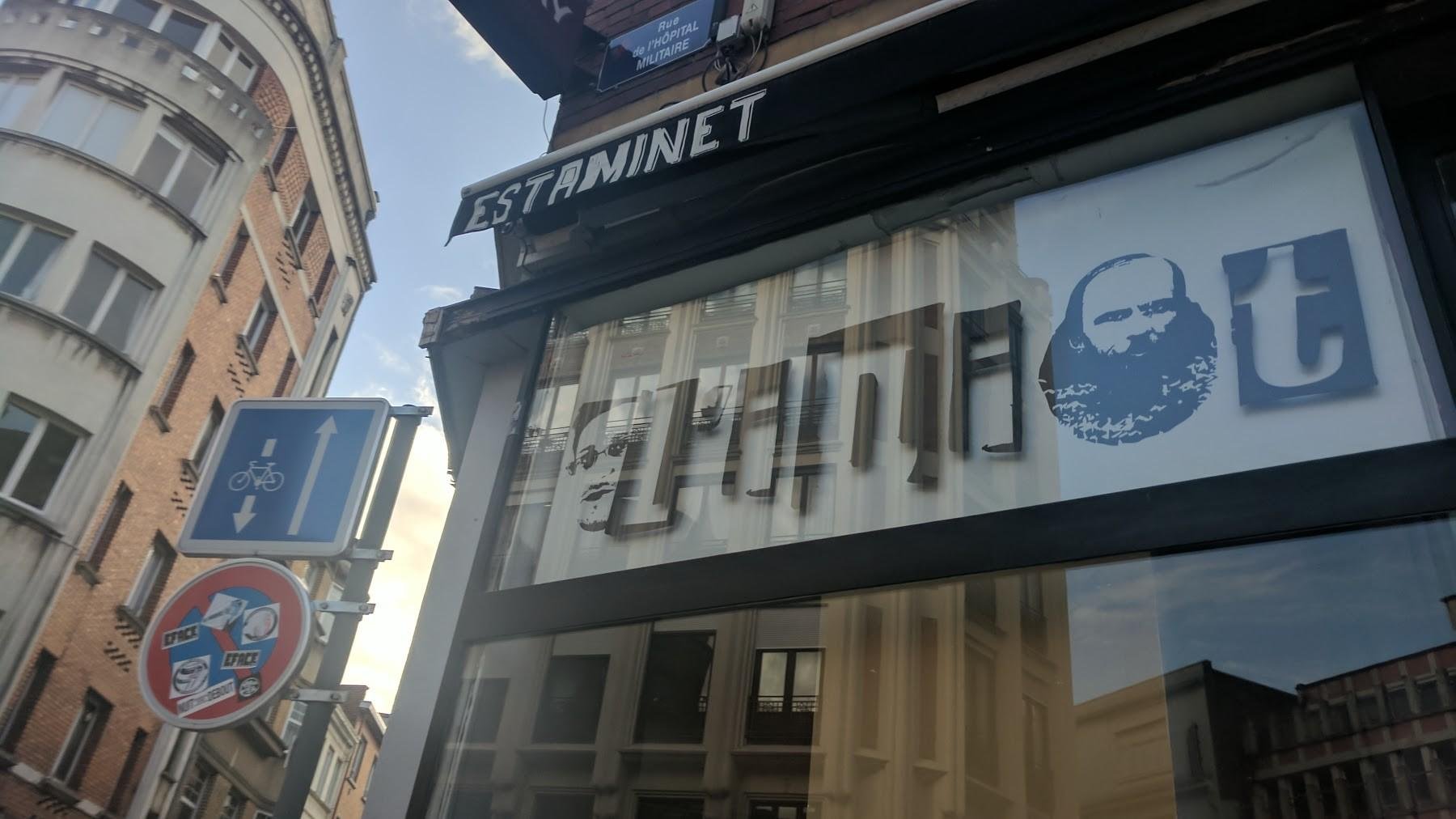 B E L G I U M
Belgium is almostly all about chocolate and beer. When you go there, let me know what shops on the street you see besides these two LOLOL No kiddin'
Modern Antwerp
Antwerp is totally a big city with all high rises. I was lucky enough to get to stay with a cool dude that showed me around quite a bit. We had a blast. A lot of historic places hidden around the city. Turned out it one of the coolest experience on my Europe trip.


- Sjokolat
I had tried those famous chain chocolate shops but no one could beat this one! It's all homemade (Yes, I did ask) and the flavors were so various. All the spices and flowers, those cool flavors, you know. Really really try chocolates from this shop if you're in town. I'm begging you! :D hahaha
Go have at least, a piece of goodness.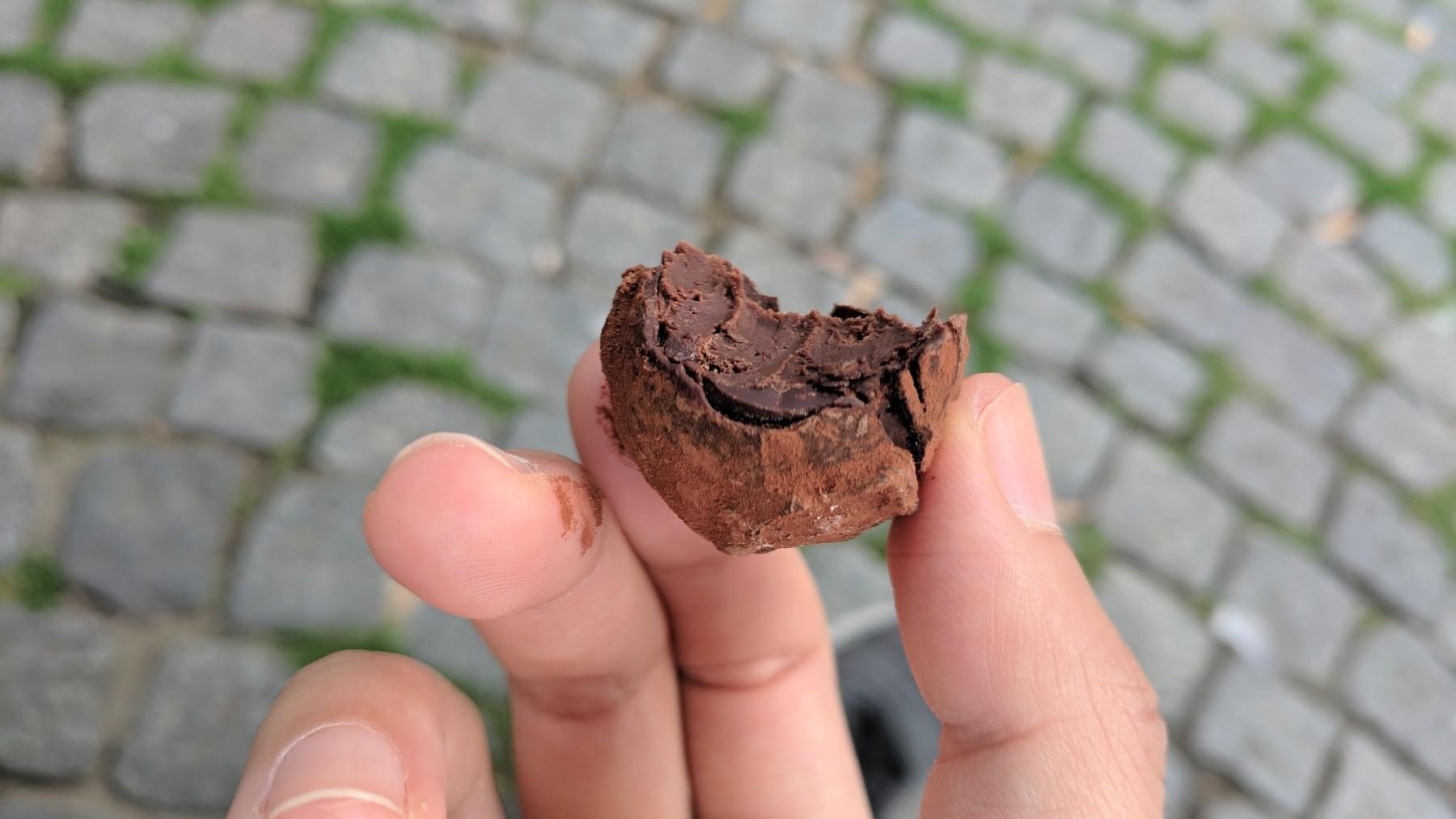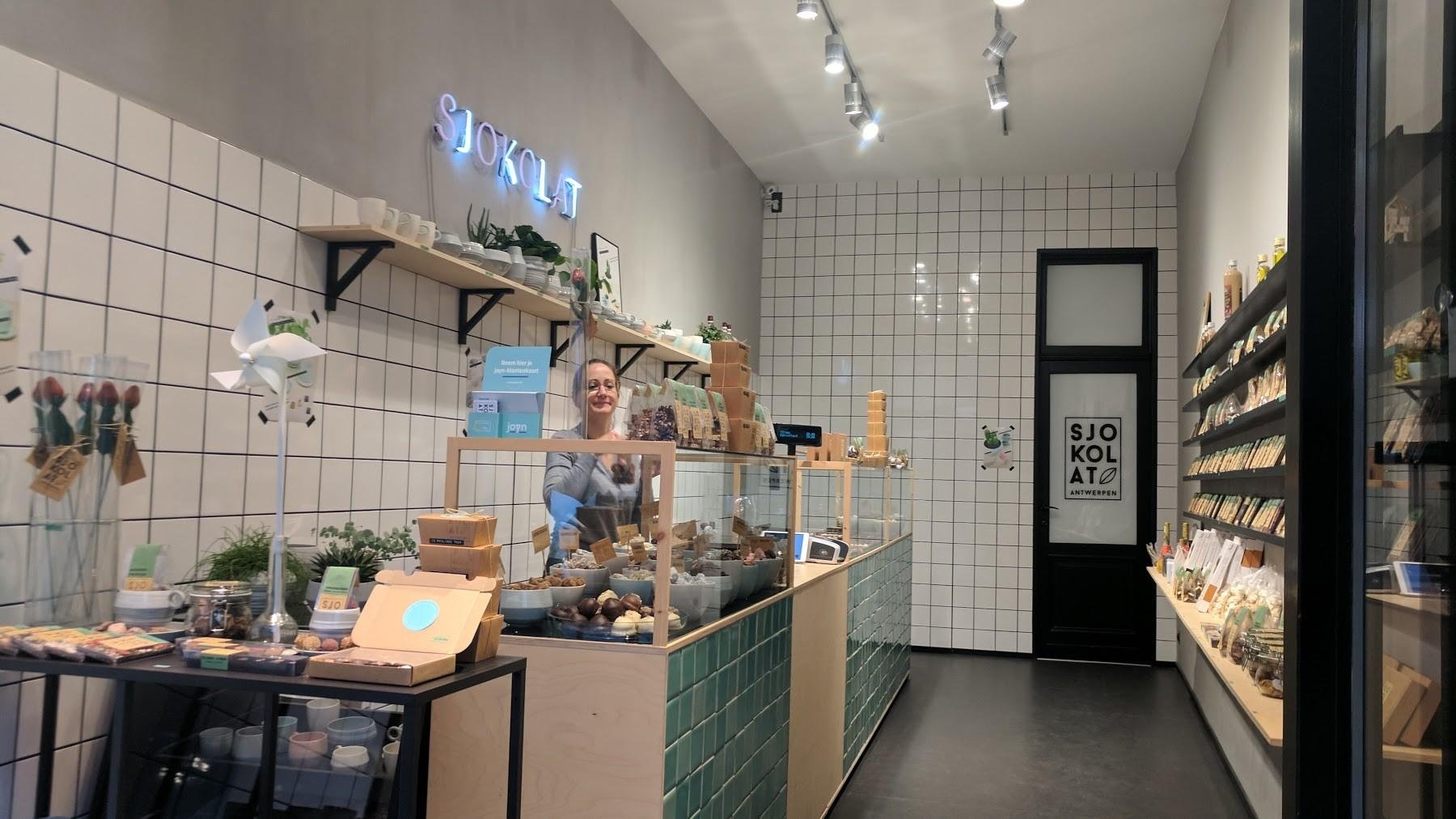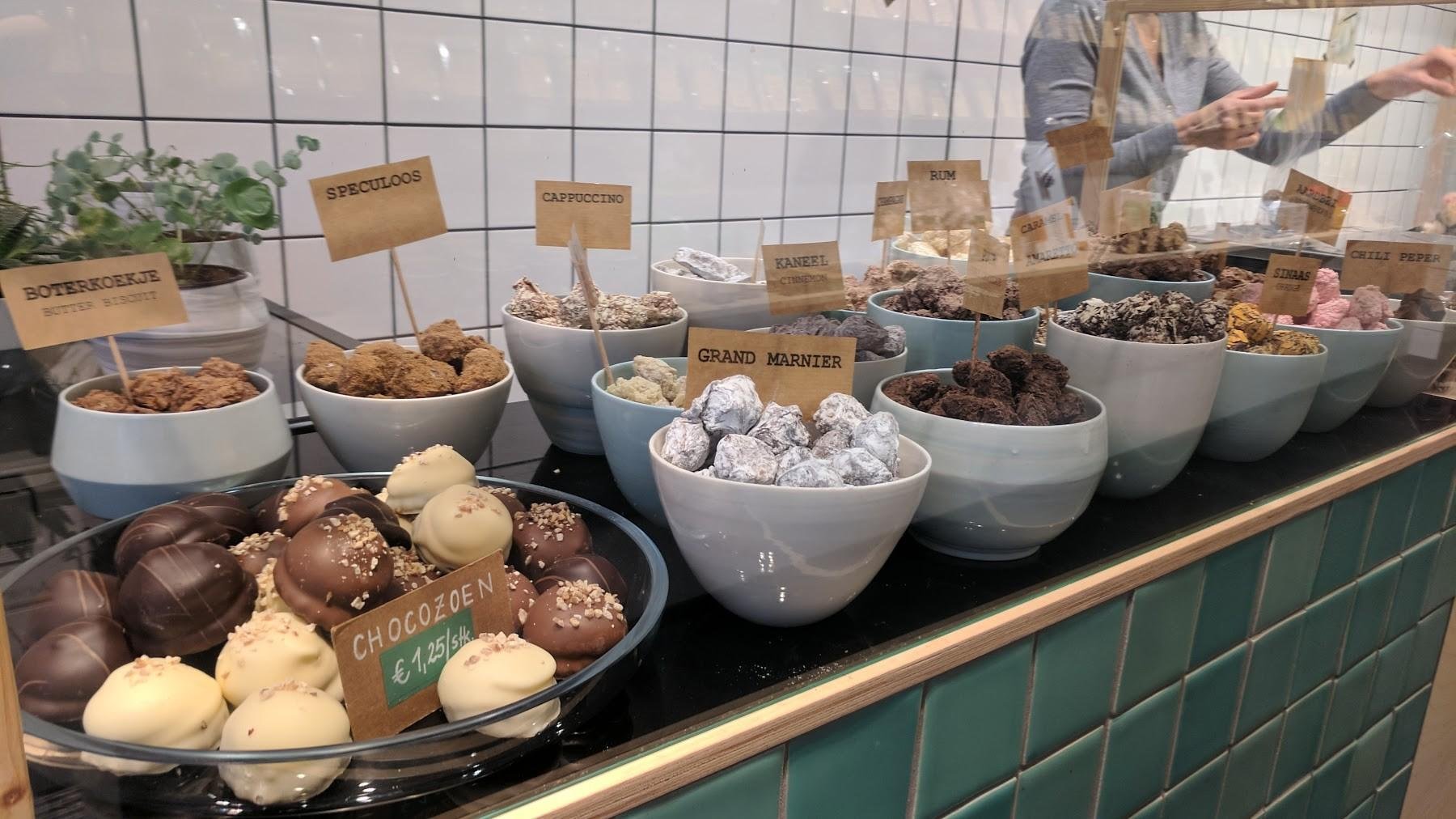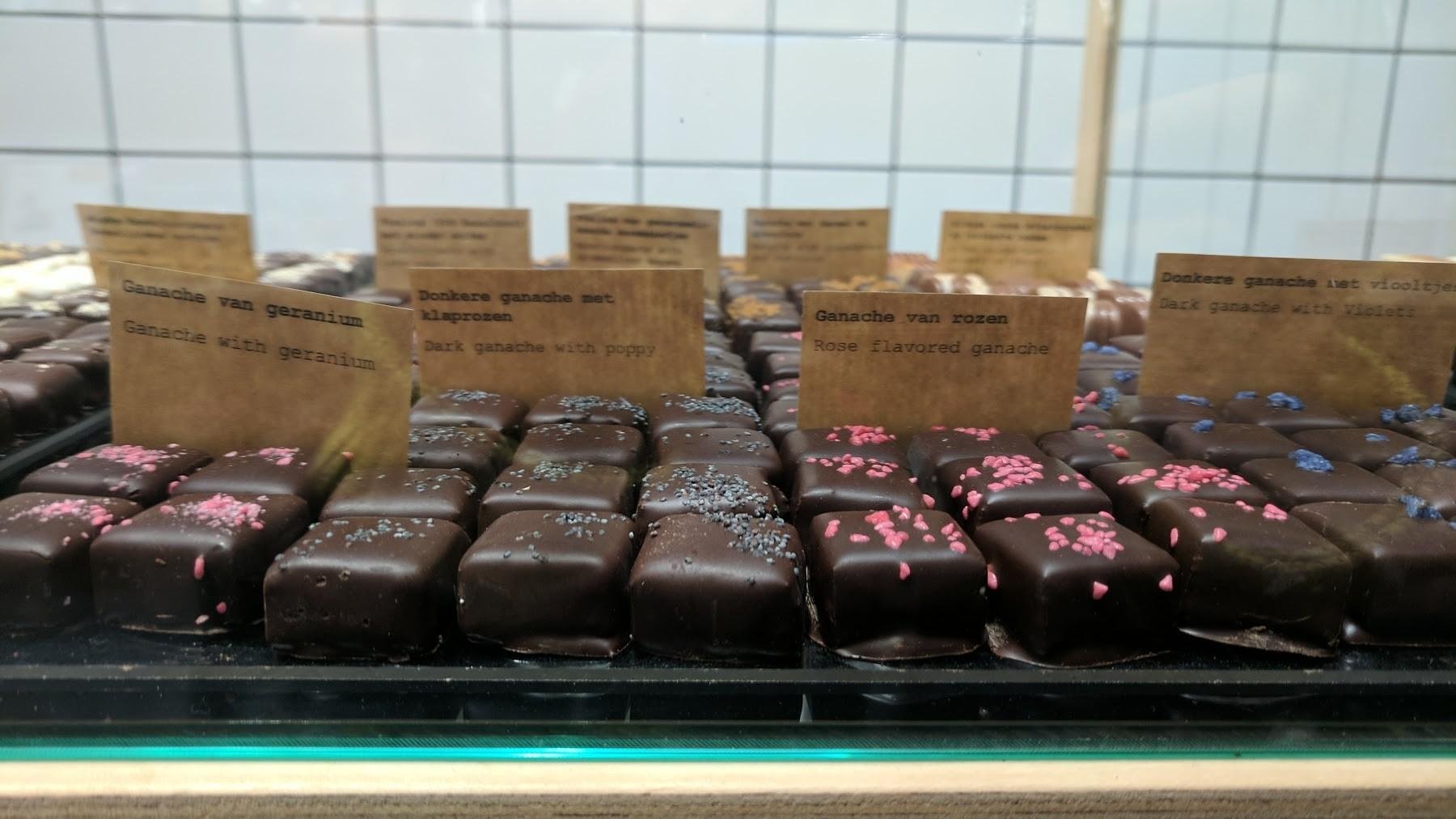 Bruges Dreamin'
I know I am alive but it feels like I am in a dream - In Bruges -
Really couldn't agree more. When I decided to go, I didn't even know about the movie 'In Bruges'. I knew 'In Bruges' literally when I was 'in Bruges' already LOL


- I love waffle
Well, I randomly found a place and I don't even know how to find it on the map haha. Downtown Bruges is real tiny though so it wouldn't be hard to see this cute little place with the heart sign and a waffle :D
Why did I love it? You scoop whatever topping yourself! Isn't that GREAT???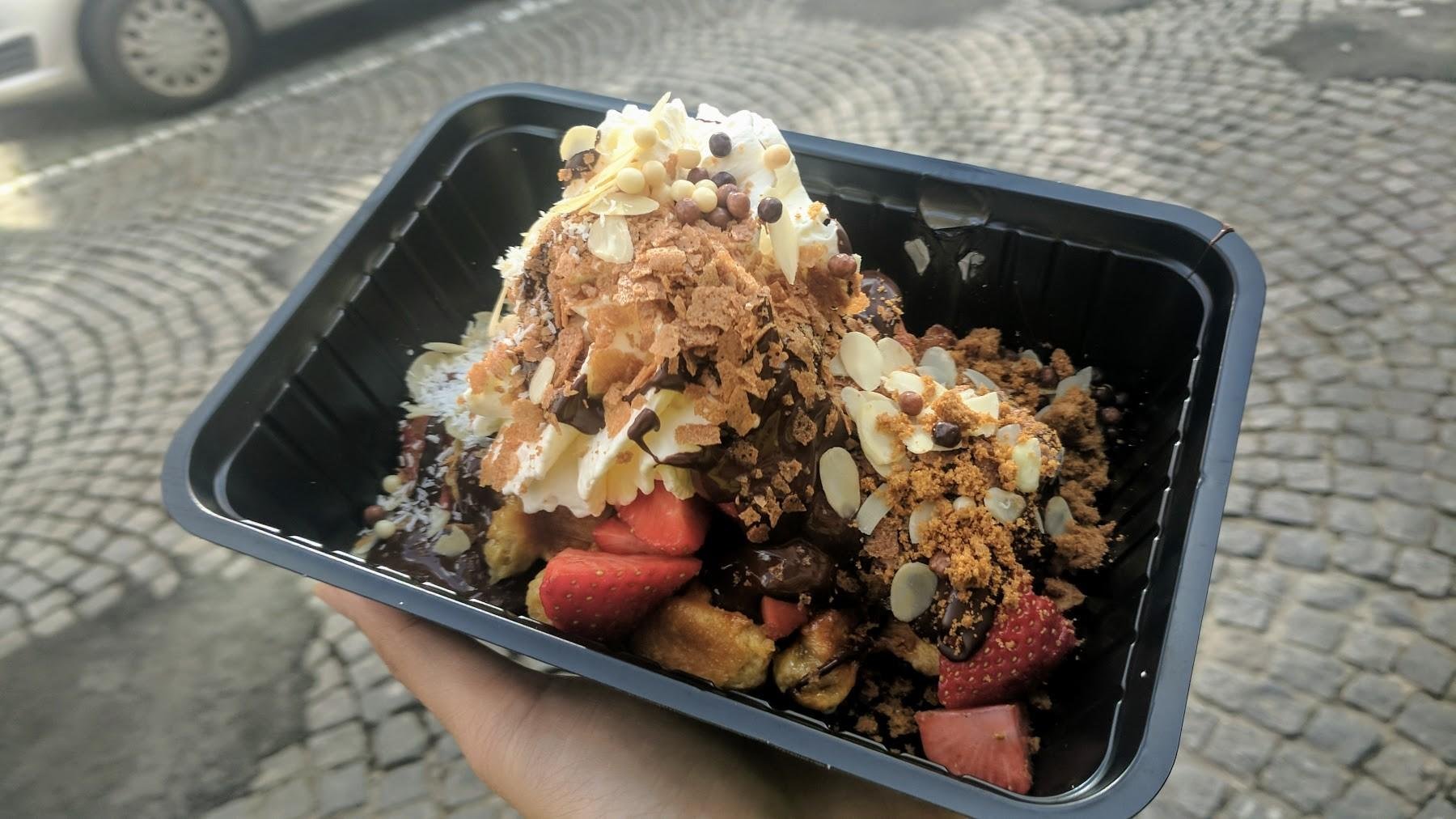 T H E N E T H E R L A N D S
I was also in the Netherlands and here's this fun thing in Maastricht you might want to join in if you're vegan or vegetarian. A weekly event about Vegan food 'Maastricht Goes Vegan'. Super interesting. I went there once and it really blew my mind how the event went.
I will be wriring the whole post for the event itself real soon. Lots of photos and good vibes I got.

Holy! Now I really miss Europe!
I hope you guys enjoy the travel @teamsteem @karensuestudios. Eat a lot of good food!!!! I'm jellyyyyy haaa ❤ ❤ << one for each of you ! :)


Lots of lots of love,
Mo ❤
We would love to talk to you ! Come say Hi ! on Fundition Discord server | eSteem Discord server
@waybeyondpadthai on Steemit | Fundition Angel
Join a community where you could spread the love**