So, yesterday, it was really amazing...I made Super Healthy Veggie Pasta... I don't cook that often...but sometimes I do... for the sense of pleasure...a feeling that I can cook and cook what I really like to!, want to, intend to ! LOL ! Isn't that interesting !...am sure, it is! :)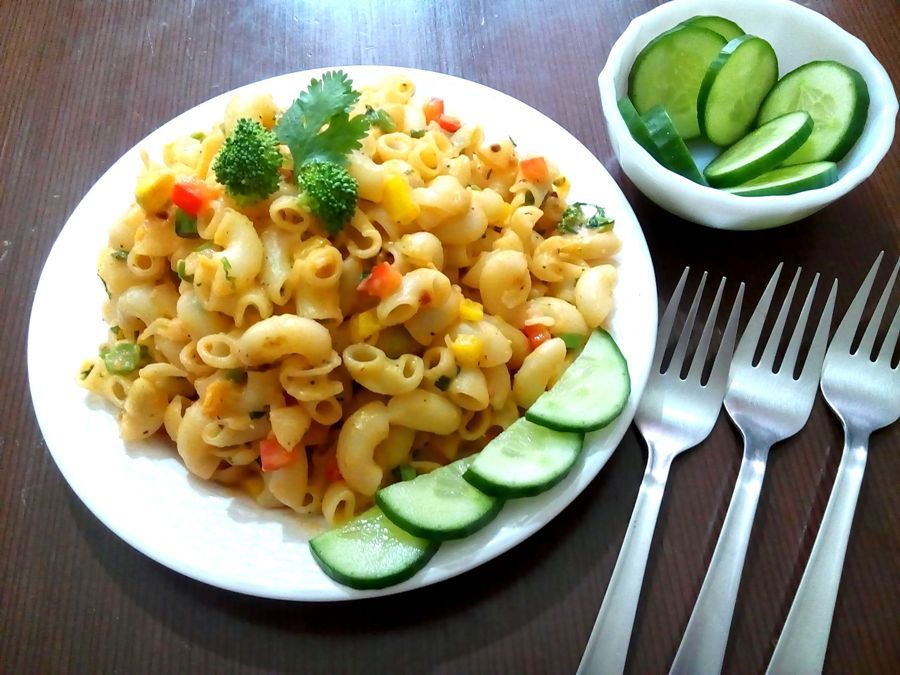 It all started, when I was feeling little hungry and got to see those gorgeous 😊!Red & Yellow Bell peppers and Broccoli and some french Beans...an instant idea...to make something quick, healthy & instant...LOL...we all stay instant...but it definitely takes sometime...when you cook...& cook healthy !!! Yeah Really !!! when I saw a packet of elbows in the cupboard...I was sure...what I was about the prepare and create magic😊!!!!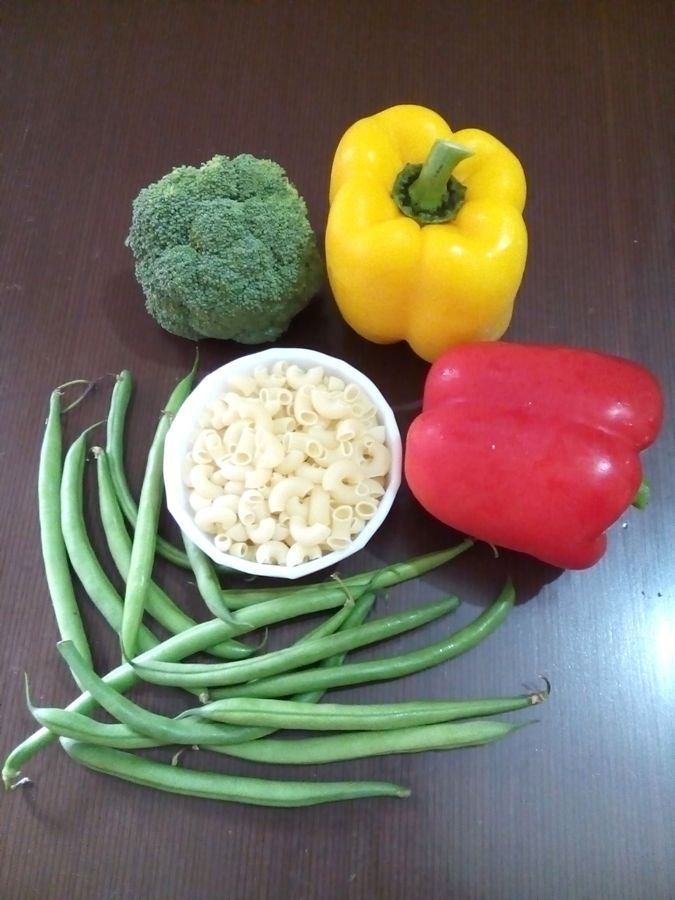 Guess...I am super obsessed...with these bell peppers...couldn't decide which shot to share...Cheers!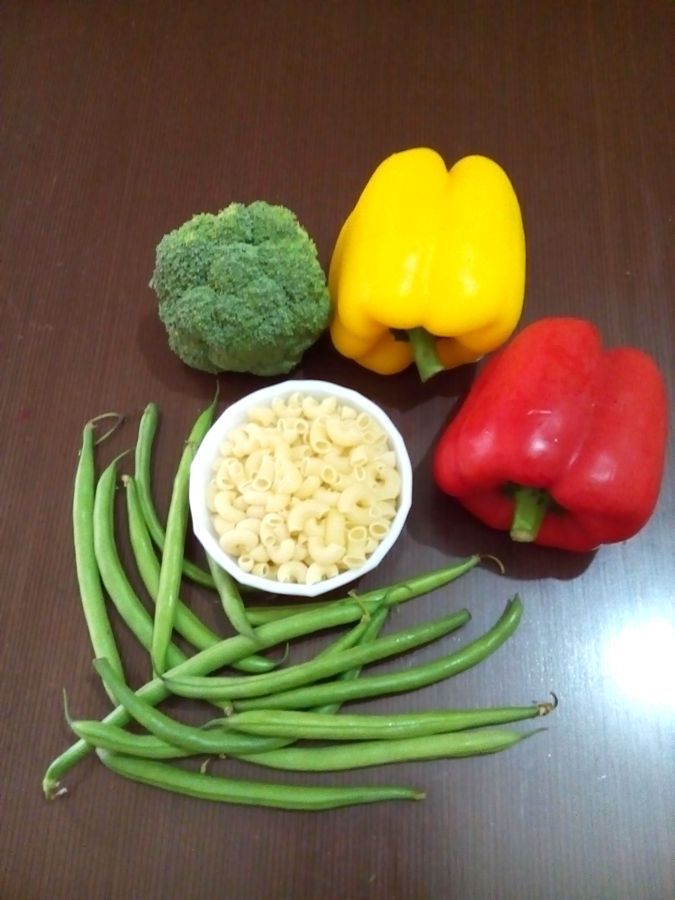 Think...this one looks better...!!! What do you say!? Hmmm!!! Yeah!!!
Right!, once all the required chopping done, elbows boiled, cooled and marinated with some cream...yessss...cream...to make them more moist!!! since I avoid using/eating cream cheese and prefer not to use it much...simple cream marinated elbows is the right choice for me!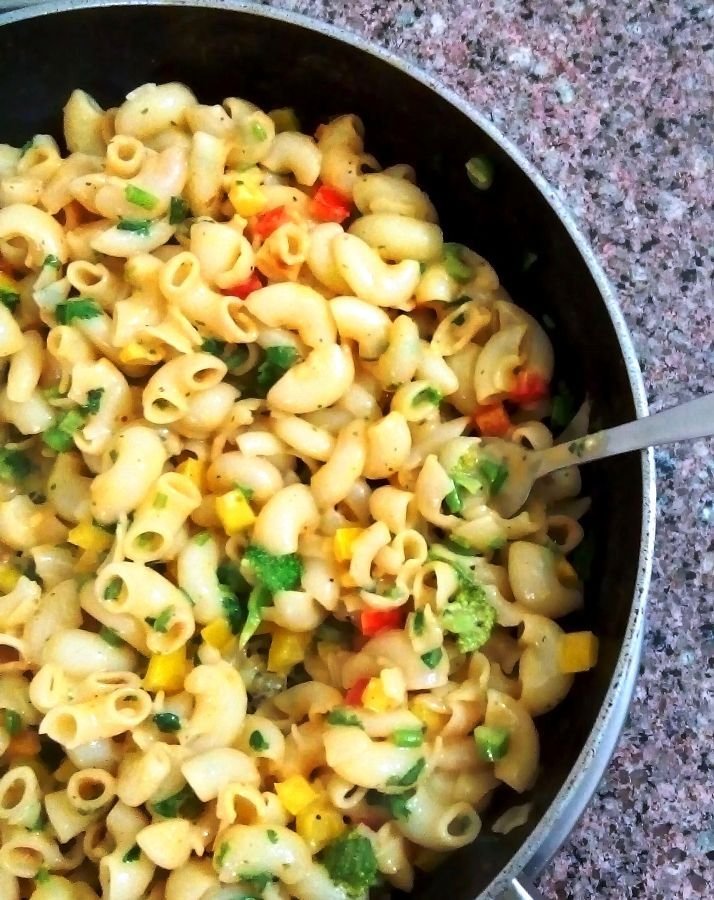 Interestingly...I have one simple rule!!! When you cook...Cook the way you like...and that it suits and pleases your taste buds...don't over do!!! If you don't like any particular ingredient...leave it...there are already so many...eventually with multiple ingredients...you loose the real taste and flavour of the core ingredients!!! I have tried & experimented it...several times...Cooking and Good cooking needs perfection!!!
Besides, I have a secret to share...A woman really loves, when her man cooks for her !!! :) :) & serve her too !!! on one fine day !!!... and I am so very right in saying that !!! 100%...Tried, Tested & Accurate !!!
Alright, lets comeback...so all ingredients put together...cooked, I was ready to serve myself...my better half and our little kiddo !!! It came out pretty well...like in a restaurant!....LOL! We all loved it...really !!!
Here are some captures, taken before digging in...different angles...!!! Ohhh...btw...my little kiddo loves the sweet, tender, juicy cucumber slices...pretty often...so she loved to munch...these cucumber slices!!!
Enjoy watching these captures !!!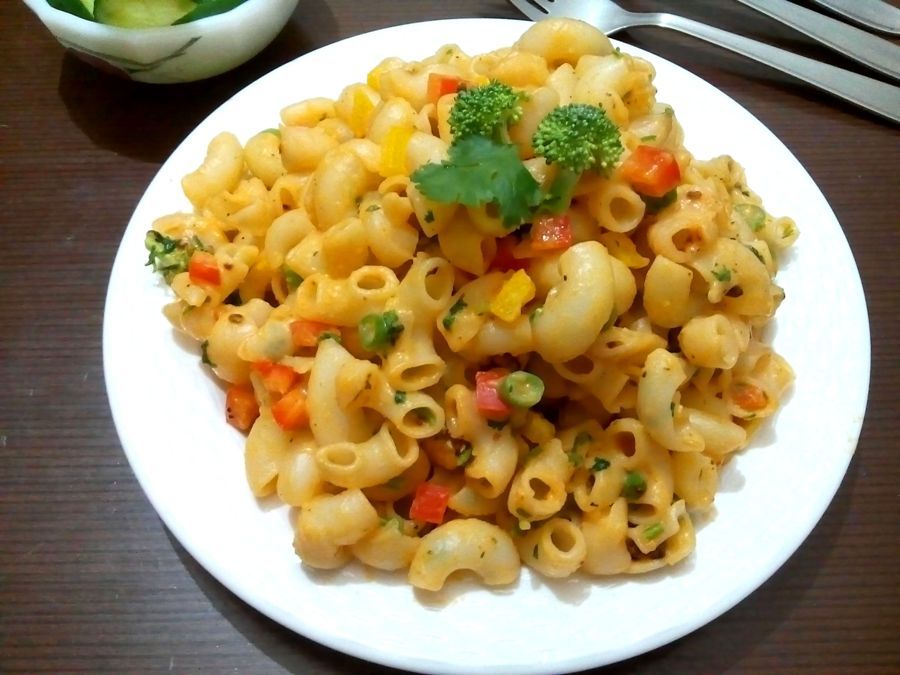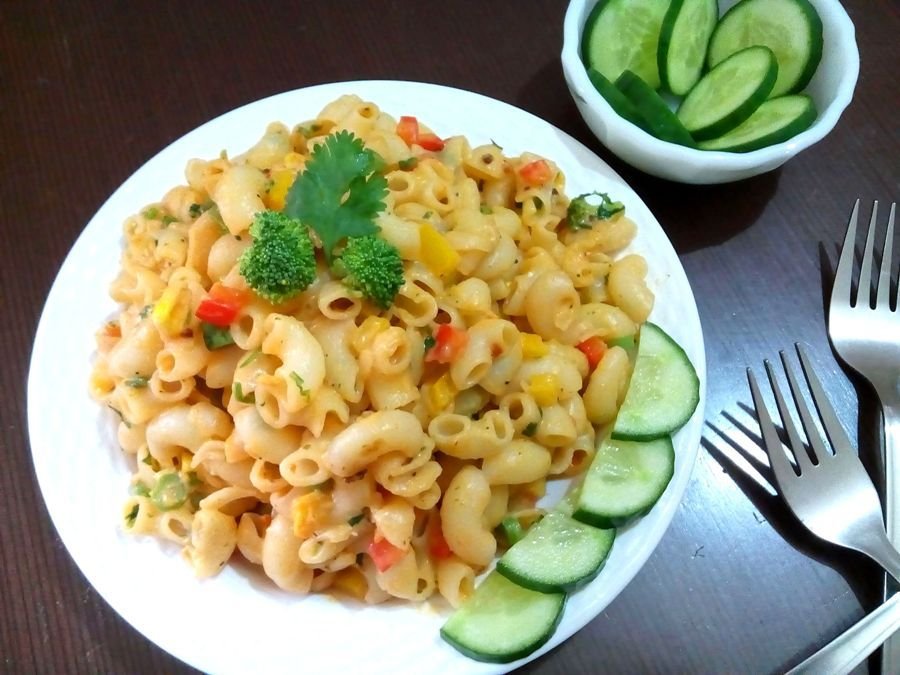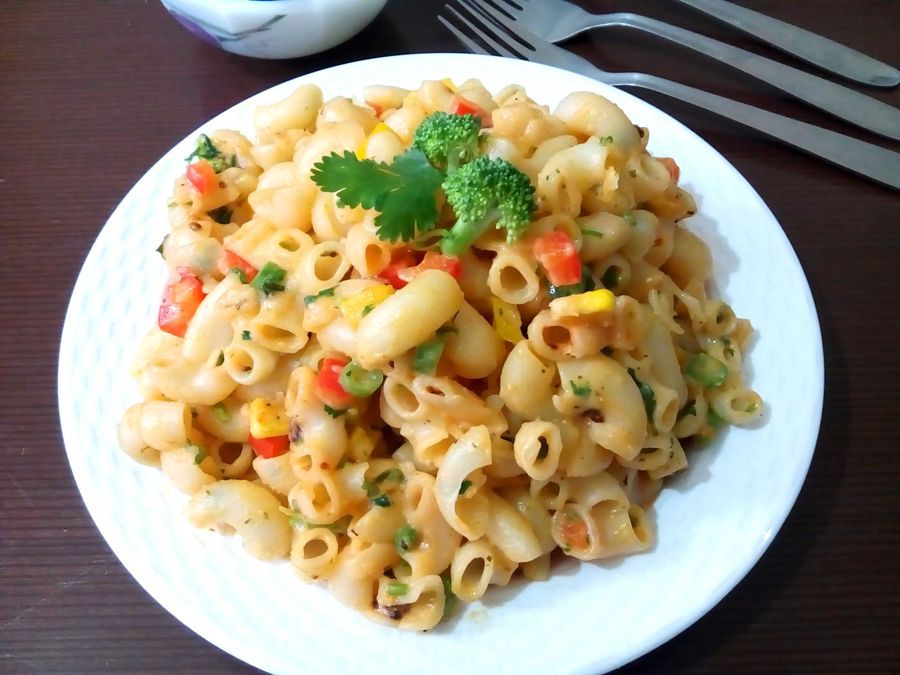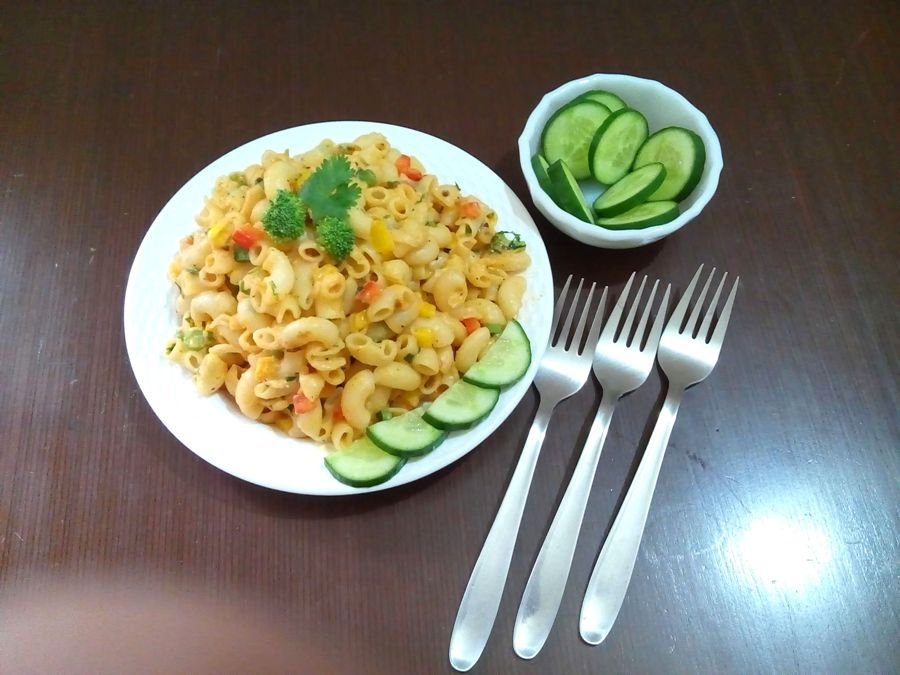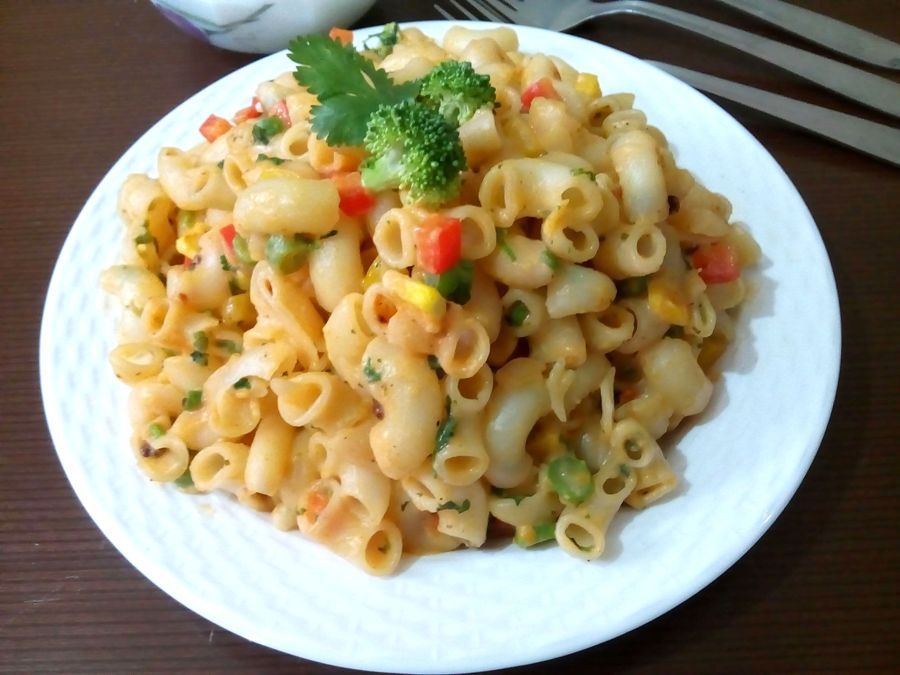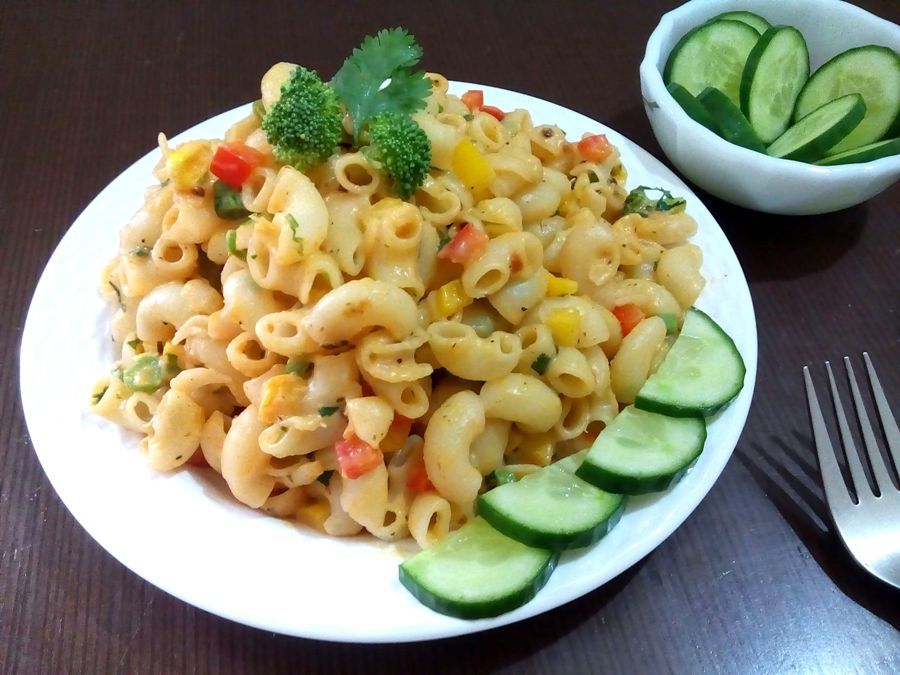 Thanks for reading & watching!
Wishing you all Good luck, with Lots of Love!!! Cheers!
---
All the images have been shot/captured by me @amitsharma
---

Blogging…Its Charm & The Reality!!!
Blogging…seems so much fun…!!! Isn't it! Yes! Ofcourse…it is!...but…trust you me…Blogging is not all that easy…though it seems pretty interesting to get engaged with lot of people on the web. There must be a million sites involved in blogging and all…but I always question how many of them actually produce original quality content that is really beneficial or purposeful… and for some it's the same content, slightly modified here and there…which is indeed a sad state of affairs!!!
The only thing comes to my mind is Charles Darwin's Theory which will remain applicable till there is life on Earth!!!
Struggle for Existence…!
&
Survival of The Fittest…!
Such a Life!!!....You will definitely get noticed…One day!!!...for sure!!!...Till then patiently wait for your turn!!!
OR
Be Different & Distinct from Others!!!...Be Original…Be Creative!!!
Create your own Niche!!!