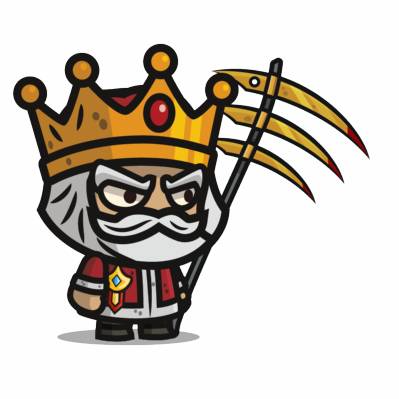 One of the Burning Bid-Bot Chibis.

Introduction
Chibi Fighters
is a casual brawler on the Ethereum Blockchain. Chibis come in all shapes and forms and are fierce little warriors. They just have launched their public Beta and it comes with a wide variety of features (The 12 of May new users will be able to buy Gen 0 Chibis, not Founders).
Types of Chibis
There are 4 types of Chibis:
Legendary (there are a total of 36 legendary Chibis including: Lizard People, Lizard's Pet, Minotaur, Squid Avatar and Stomper), there is a chance of 6/1000 to get a legendary Chibi.
Mythic: Chibis have a chance of 73/1000 of being mythical.
Rare: Chibis have a chance of 170/1000 of being rare.
Common: Chibis have a chance of 750/1000 of being common.
Chibi Founders
Chibi Founders are Gen 0 Chibis that have the special founder trait together with a legendary weapon, there will only be 2,134 Chibi Founders ever created.
Chibi Generations and Fusion
Chibis can fuse to generate another Chibi of higher generation (just like in other blockchain games), all Chibis have a Fuse Counter and can have special traits to increase or decrease the Fuse Counter. Every Chibi has three traits two of which can be inherited and one can't. A total number of 68,999,505,236 unique Chibis can be created.
Fusion Costs
The only price for fusing Chibis is paying for the amount of gas required to create that new token.
Trading
You can trade your Chibis in the marketplace and offer them for fusion.
Battle System
There are two types of battle:
Casual battle
The owner of the Chibi sends his Chibi to battle together with an ETH deposit (you don't need to send ETH with it) and another player has to match the ETH deposit to have a fight, the winner takes all the ETH and both Chibis return to their owners.
Ring of Death
It works in the same way as a casual battle but here the Chibi which loses dies forever, an extra ETH pot is dedicated to the Ring of Death.
Off-chain battles
The team is working on creating off-chain battles, in that way players will be able to battle without having to pay the transaction fee in the Ethereum Blockchain.
Lore
Chibi Chronicles
Various stories that breathe life into the tough world of Chibis.
Origins
Kami Kojiki shuffled his way to the open door and looked out over the citrus grove below and considered the path that he would take to the Glass Pool. He had close to an hour to trek to get there. He could see far off on the horizon the edge of the bay where ships would set anchor and trade with the Chibi inhabitants of the Island. The sails of two great vessels billowed in the sun over the sparkling water. He rocked back and reclined on the top of his stoop and recalled his first journey into the pool.
That first journey into the pool and through it the entrance to the Great Crystal Cave, took place in a time before the Laws of War had been established. It was a far more lawless time on the Island, which seemed unbelievable to some of the sailors who now visited the port on the other side of the Island. They come now in order to witness the power struggles that played out at the Ring of Death. However, in Kami Kojiki's youth, there was a great imbalance between the tribes, and this had lead to chaos and destruction. Laws had to be established that would bring some balance and flourishing in spite of the everlasting struggle for power and domination. It was for that reason he undertook the quest to go under the water to find the source of order.
He was very young when he first swam into the deep pool. Few alive now even remember that time. In order to enter the cave he first needed to do battle with the Mizuchi, which guarded the entrance, in order to prove that he was worthy of meeting with the lawgiver. The greatest challenge of this battle was that he had to be able to fight without surfacing for air. If he did, then he would automatically forfeit the battle and be killed. If he lasted underwater for thirty minutes, then he would be granted entrance to the cave. It was a condition of his entrance that he both survive and allow the Mizuchi to live, because the balance between good and evil had to be preserved. He prepared himself for the battle by filling a large cows bladder with fresh air from which he would ration his supply while he battled.
He just barely lasted in battle before he passed out, and when he awoke he was lying on the floor of the Great Crystal Cave. After he recovered, he stood up and looked around. There was light glowing from within each crystal, and that illuminated the room. An old man shuffled towards him and introduced himself as the Prime Sage and said that like the light from within the crystals, Kami Kojiki posses the skills to bring order to the madness that had enveloped the Island. Then the Prime Sage cast his hand over the inside pool and gave Kami Kojiki the vision of a well balanced Island wherein there was a Law of War and Rules for Honor and a space for peace and trade. It was on that vision that Kami Kojiki divided the Island upon his return from the cave.
Now an old man, Kami Kojiki had himself become a sage among the Chibis. It had been many decades since he had last done battle as a warrior. His final battle had been the one that brought order to the Island. He had retired to the mountaintop where the current leaders of the island would visit him for counsel. Sometimes, as he was about to do today, he would return to the pool and the cave to commune with the Prime Sage, who was also the Mizuchi.

The team has being working in close cooperation with the community.
At the date of launch (30 April) the game was successfully launched.
The team has provided the API so hex games can be created with Chibis.
New features and battle modes to come.
The possibility of entering early and grabbing some cheap Chibis.
We are going to give away two Common Gen 0 Chibi Founders, in order to participate you need to:
-
Delegate at least 100 Steem Power to the @lrd Burning Bid-Bot.
-Resteem this post.
Participants can enter till the 7/05/2018 at 00:00 UTC time to have the chance to win a couple of Common Gen 0 Chibi Founders.
If you wanna earn some extra free Chibis make sure to check our new updated welcoming programme.
Burning Bid-Bot Update
We updated the Burning Bid-Bot to make it even better, we now have a welcome programme, here is everything the
@lrd
Burning Bid-Bot can do for delegators:
Delegators
100% fixed earning return
5% of curation rewards get burnt
15% of the curation rewards go to the largest delegator on a weekly basis
After delegating you will get 0.01% of the Steem you delegated as a welcome bonus (minimum amount of 1000 Steem Power delegated to activate it)
From time to time an extra bonus in the daily payouts will be given (no date or amount specified)
If you delegate at least 1,000 Steem Power you will receive free Gen 1 Chibis: 1,000 SP delegated equals 1 free Gen 1 Chibi, 3,000 SP delegated equals 2 free Gen 1 Chibi, 6,000 SP delegated equals 3 free Gen 1 Chibi and so on.
If you delegate at least 10,000 Steem Power you will receive free Gen 0 Chibi Founder: 10,000 SP delegated equals 1 free Gen 0 Chibi Founder, 30,000 SP delegated equals 2 free Gen 0 Chibi Founder, 60,000 SP delegated equals 3 free Gen 0 Chibi Founder and so on.
Exciting roadmap and up to 70% curation rewards will be distributed if all milestones are achieved.
Delegate Now!!
If you want to create a custom delegation to the
@lrd
Burning Bid-Bot click
here
10 Steem Power
20 Steem Power
50 Steem Power
100 Steem Power
200 Steem Power
500 Steem Power
1000 Steem Power
2000 Steem Power
5000 Steem Power
10000 Steem Power
20000 Steem Power
50000 Steem Power
100000 Steem Power
Burning Bid-Bot Roadmap
We aim to be one of the biggest Bid-Bots in the Steem ecosystem that is why we want to be fully transparent on what we plan on doing when achieving the following Steem delegated milestones:
10,000 Steem Power Milestone
10% of curation rewards will be burnt (currently 5% is burnt).
50,000 Steem Power Milestone
Largest delegator will now receive 20% of curation rewards (currently 15%).
100,000 Steem Power Milestone
10% of curation rewards will go to promoting events and contests for minnows (currently 0%).
500,000 Steem Power Milestone
10% of curation rewards will go to fund a community account creation service (currently 0%).
1,000,000 Steem Power Milestone
20% of curation rewards will be burnt (Previous Milestone was 10%).
2,000,000 Steem Power Milestone
10% of curation rewards will go to a account to flag spam and plagiarism posts (currently 0%).
Rules & Terms of Service
Bidding rounds every 2.4 hours
Min bid is 0.01 SBD/STEEM
Max ROI is 10% after curation rewards
Min ROI is -10% after curation rewards
Min Post age is 15 minutes
Max Post age is 3 days
Spam is not allowed (you can report it in Discord)
Plagiarism is not allowed (you can report it in Discord)
This bot doesn't upvote comments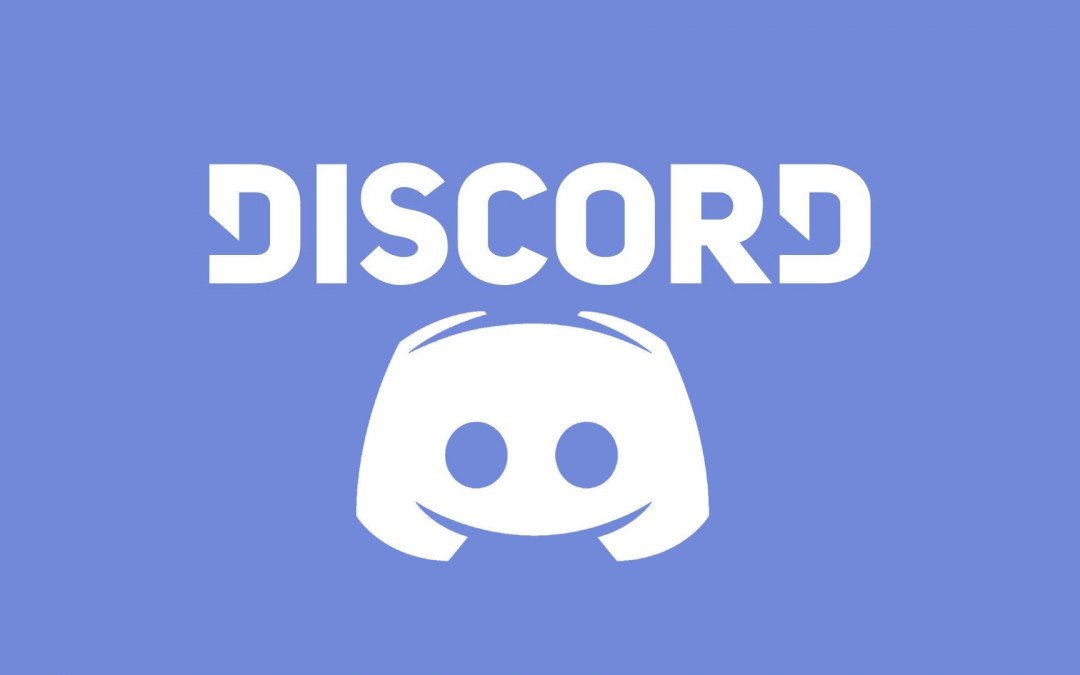 Happy burning time,