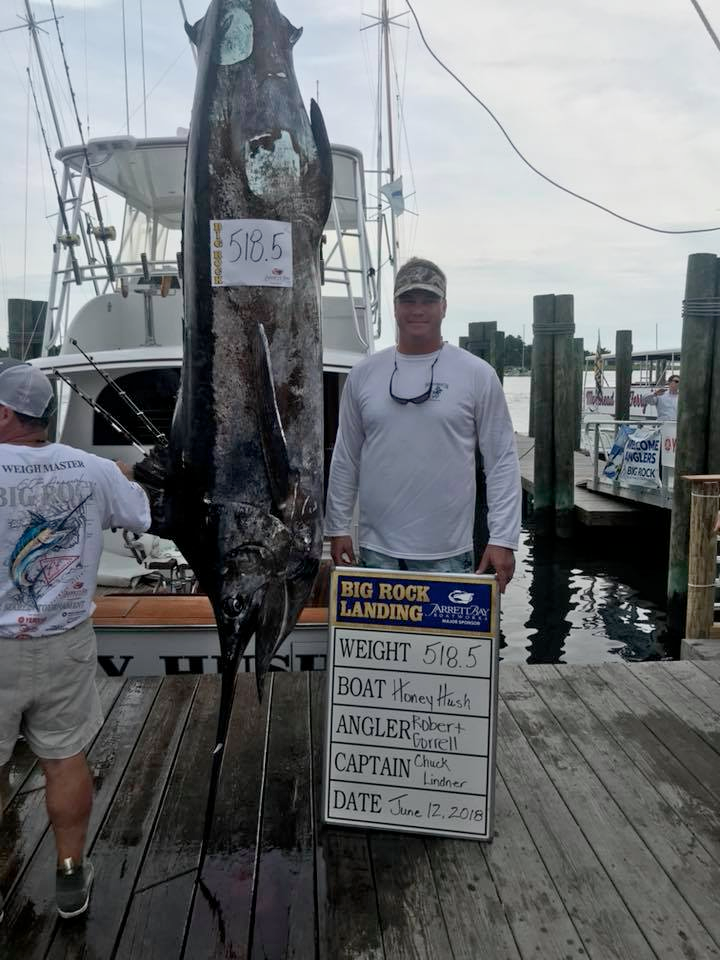 A boat named HONEY HUSH brought in a blue marlin to the Big Rock landing the other day and it is still the biggest Marlin boated so far!
One of the crew is my co-worker in the ER. He is a nurse, avid outdoorsman, and very skilled angler. His dad is the captain of HONEY HUSH.
The Marlin took 2 hours to reel in and put up an incredible fight for the anglers that day.
Brought in at 330pm it was immediately hoisted to to the weighing station at Big Rock landing as the crowd waited. The announcer shouted "518 lbs" and the crowd roared with excitement. Only 25 lbs short of the record fish last year its possible HONEY HUSH could win.
Boats continue to out today through the week.
The Marlin brought in to Big Rock landing are used at the world renowned marine science stations here in Beaufort, NC. The Duke Marine Lab and NC State Marine Sciences students study the fish for indications of ocean health. It offers a rare opportunity for the scientists to examine this apex predator's biology. Also, 95% of the fish hooked during the tournament are actually released.