There are a variety of ways to confirm the bull trend which will take us back up to 17k ish levels and I just discovered one interesting and very promising one analysing two key trend lines on the Daily Bitcoin RSI.
Note from the picture below that the trend I'm about to describe has happened no less than 5 times in a consecutive manner over the past few months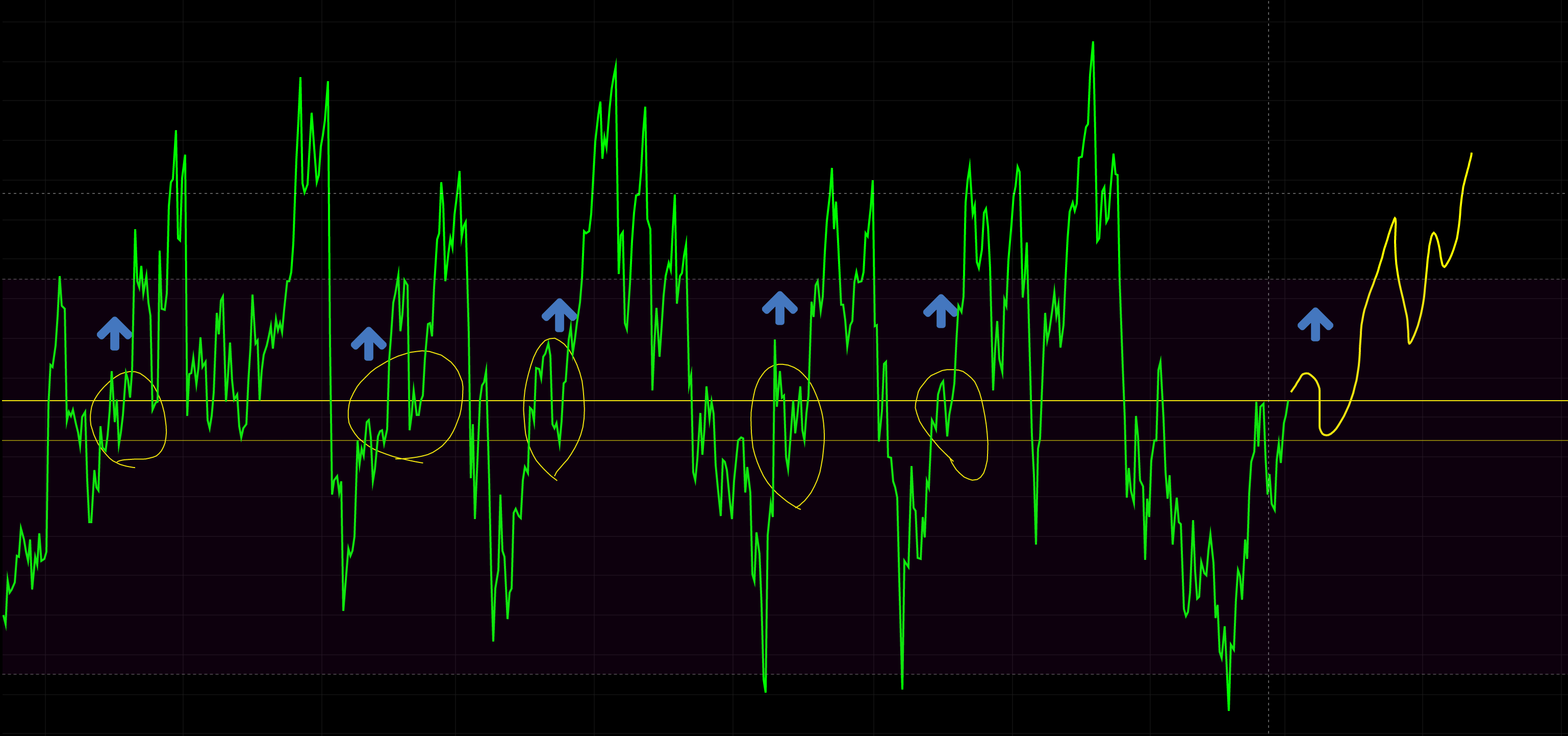 Each of those 5 bull trends were confirmed when
We broke out of the 57.6 resistance trend line
Came back down to test and bounce off of the 53.6 trend line (or extremely close to it)
I as an aggressive trader will looking very closely at that 53.6 line and will likely enter into a position as soon as there is decent indication that we are in the process of bouncing off of it.
DISCLAIMER:
I'm not financial advisor and this is not financial advice. This is just my opinion that I'm sharing with the community. All information is for yours to process how you wish. I'm not responsible for any losses you may incur.