– Edited Content (03/02/2018) –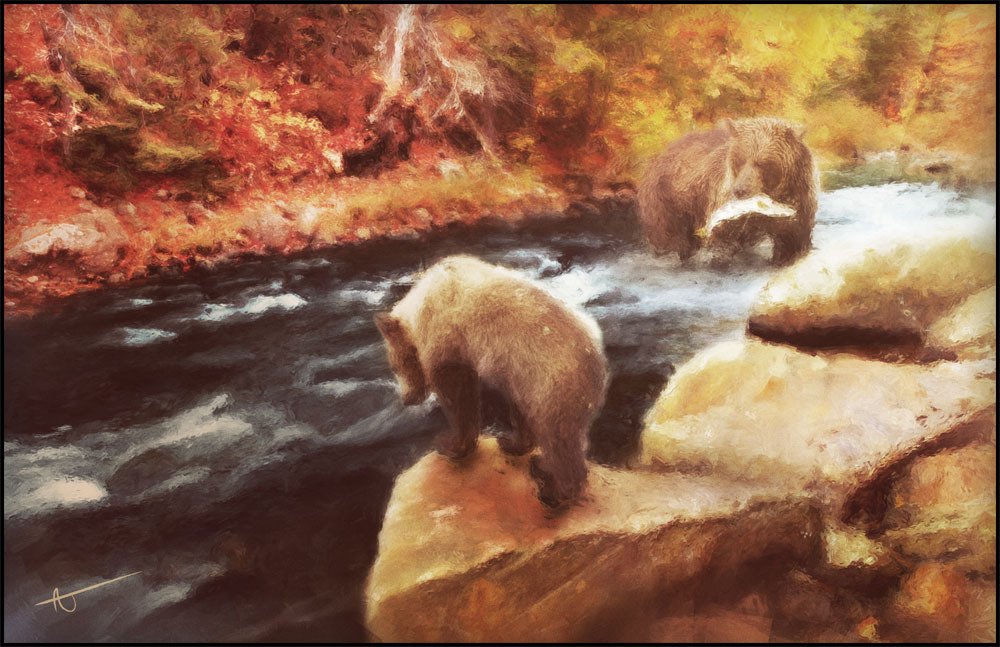 "Motherhood is a great honor and privilege, yet it is also synonymous with servanthood. Every day women are called upon to selflessly meet the needs of their families. Whether they are awake at night nursing a baby, spending their time and money on less-than-grateful teenagers, or preparing meals, moms continuously put others before themselves." –
Charles Stanley. Deep down I think this piece was subconsciously dedicated to my own mother. She is my rock and inspires me every day.
As artists I think we sometimes forget the importance of telling a story through our work. This can be more important than color choice, composition, subject matter… Really more important than anything! Even a poorly demonstrated work with an amazing visual story can still be successful. This dive deep into the psychological connection with what we see as "art". You can almost hear the mama bear explaining how to catch fish to her cub. I have always been guilty of Anthropomorphism : The attribution of human traits, emotions, or intentions to non-human entities. It is considered to be an innate tendency of human psychology. This piece definitely illustrates that.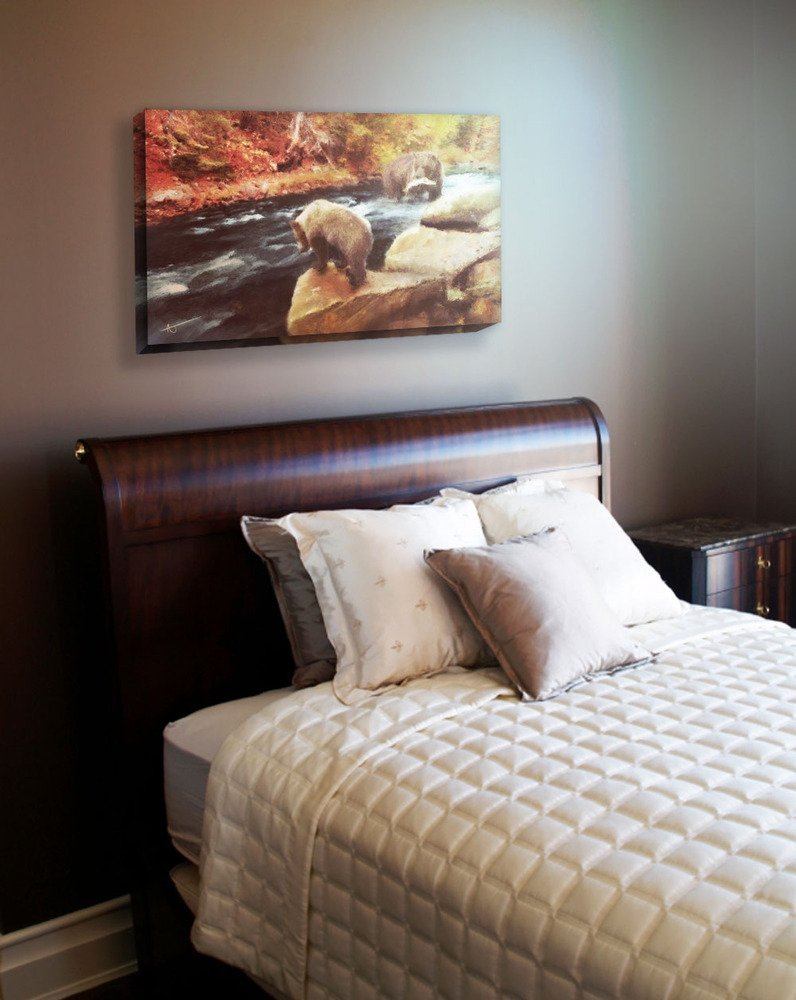 (NOTE : The above image is a Photoshop rendering to mockup how my work would appear as if it was actually printed. The reference image used is either royalty-free or one that I have purchased the rights to use through the original author.)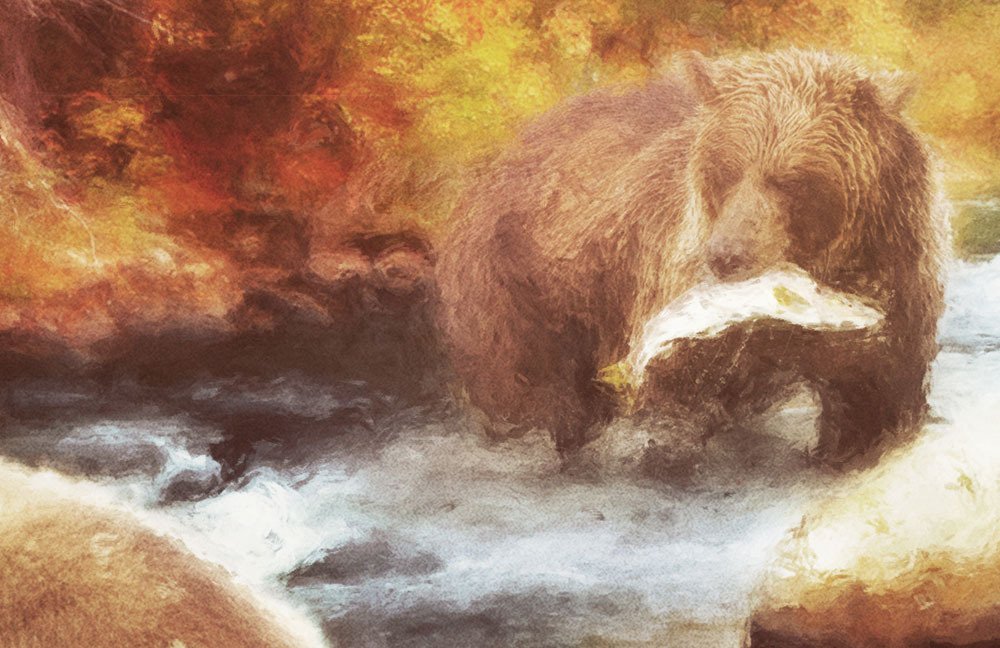 Thank you for reading and please consider upvoting this post, following me, and leaving a comment. If you're looking to go the extra mile in helping me on my journey, also please consider a re–steem so I am able to reach your audience. The steemit community means the world to me and I look forward to posting daily content with all of you.
As my account grows, it is becoming more difficult to reply to every comment. Your feedback is greatly appreciated and I will do my best to respond. I can guarantee I at least read every comment given. I am dedicated to spending a full-time effort on this platform. Any reproduction of my work without written consent is strictly prohibited. Please remember the best way to grow our community is by producing outstanding original content of your own to share with all of us.