Hello Steemit!
Well.. seems that I finally have my internet connection back up... going to cafes/bars to get Wi-Fi days ( yes.. 3 days with no service ) are over.. for one part it was nice to have a little break.. but since I work online outside of Steemit... sending sessions and mails and all those other shenaningas.. were a little stressful.. I'll be catching up today with everything .. and also COM judging (come participate btw ;) ------->
@comedyopenmic
) so I'll leave you a short post with a tool I found interesting.. and revealing too !
Spectacles for Steemit 
(www.steemspectacles.com)
This is quite a simple but really cool tool developed by
@pilcrow
and
@sjennon
that might give you some revealing information on your Steemit account.. you just add your username and see what happens here: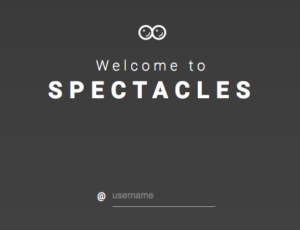 Once I input my name I got this on my screen.. and what a nice surprise I got from just this page :

You get your most loyal follower!
mine is Serena
@paintingangels
... so... I can't give you enough cookies for this.. thank you ! I think Serena might be the #1 follower of more than one.. she is just that amazing.... and I'm not her most loyal follower ( I checked ).... I failed !
(I need to correct that ...)
But now we get to the revealing page....

Ooohhh !.. It seems that I don't have
1140 followers at all! 
.. With some little math powers these are the accounts that really follow:
-1140 - 427
(dead followers)
= 713 Actual ''live'' accounts that follow me.
-1140 - 924
(ghost followers)
= 216 Actual Circle of Interaction.
So... real numbers bring me some scope of how my account is doing! I know this platform has its issues and interaction is not always user-friendly and many other things.. but I'm not one of the type of people that ''blames something else'' .. so.. what this tells me.. 
I need to work on my networking quite a bit! I'm really lacking... 
Just that... little short post.. go check you account and see how you are doing :) .. Maybe post a screenshot in the comments .. let's compare !
Thanks for reading! (Back to work) 
Pechiche Mena
---
Posted from my blog with SteemPress : http://pechichemena.vornix.blog/2018/07/11/1000-followers-or-really-spectacles-for-steemit/
---