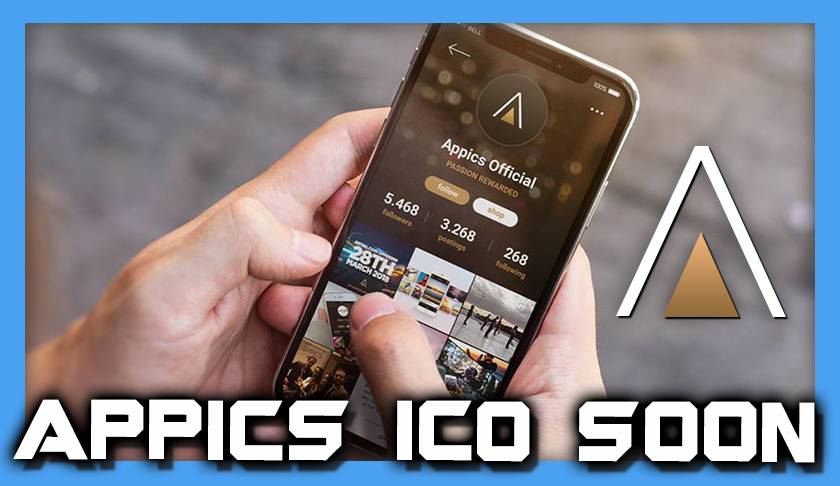 The first and biggest project of the Smart Media Token community is Appics. The mostly German team announced the Instagram-like mobile app shortly after the official SMT announcement by Steemit.inc. It has a much more mass-market approach than any other Steem-based app so far and teases with a gorgous design and great flexibility for mobile content creators. The long-awaited ICO is now very close and in this article I will present the ICO details.
What Is Appics?
---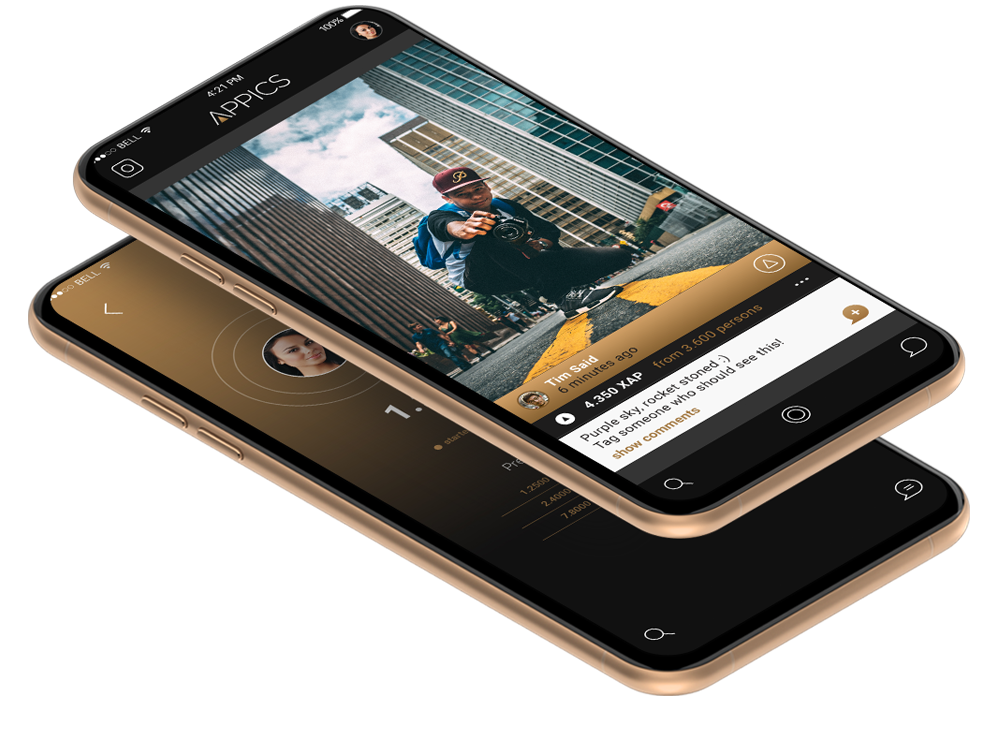 Appics is a next-generation mobile app for iOS and Android. It will be very similar to Steemit but focused on Photos and Videos. There will also be Live-Streaming for selected users. The app will use Appics (XAP) instead of Steem. The posting, voting and payout system works just like on Steem with the little twist that 65% are author rewards, 10% are Appics fees and 25% are curation rewards. The team is incredibly active on Telegram, Twitter and Facebook and travels from one investor round to the next. So far they have won several presentation awards and created great interest in the token.
Four Public ICO Rounds
---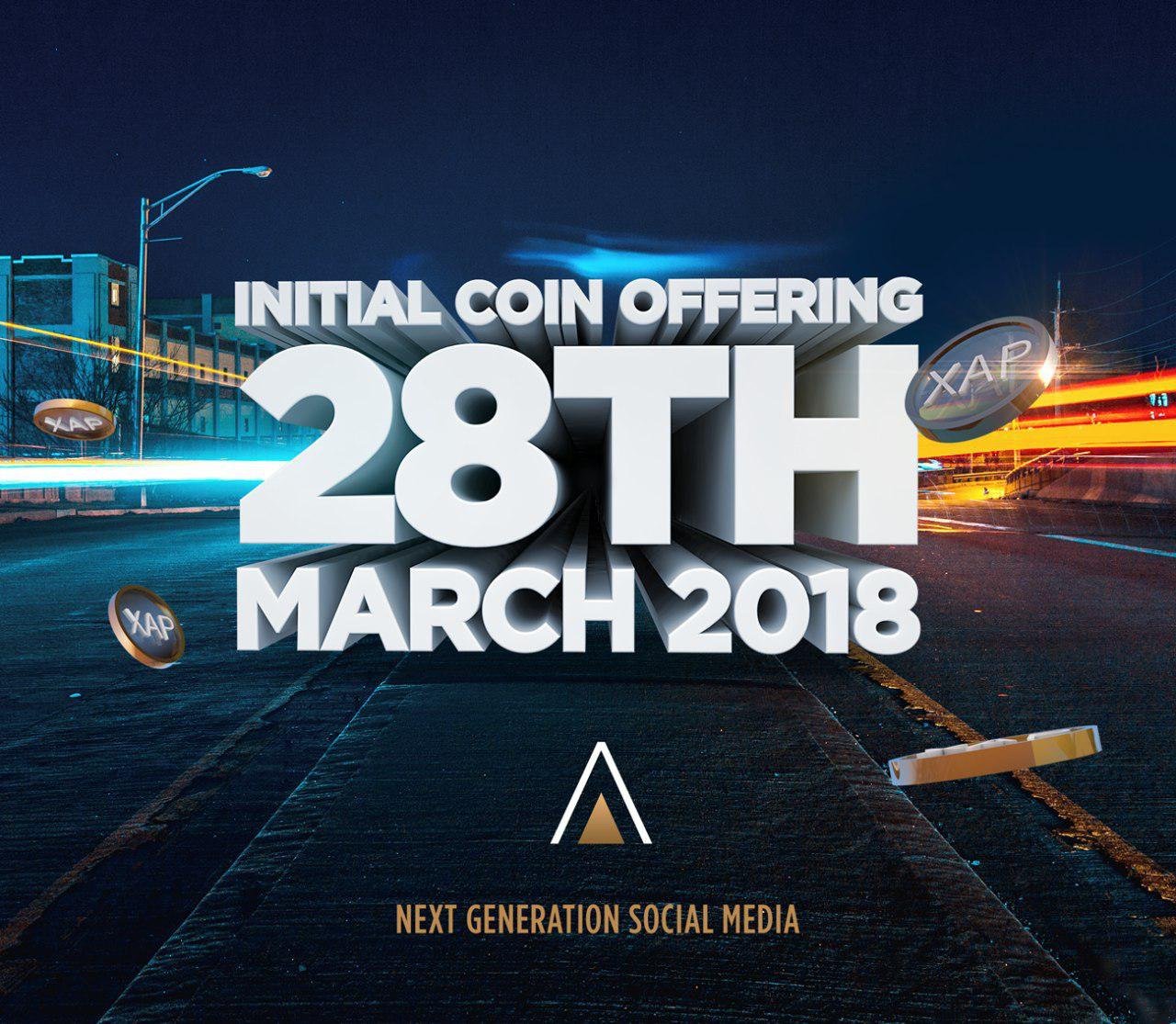 The Pre-ICO was sold out in just 26 minutes. The public ICO begins on March 28th and has four rounds. Each round lasts for one week (or until the hardcap is reached). The more money you want to invest the more personal details you must reveal about yourself. All tokens will be issued as ERC20 Ethereum tokens as the SMT protocol from Steemit is not yet released. As soon as that happens the ERC20 tokens will be swapped into XAP. That means you will also need an Ethereum wallet to hold your Appics until then.
| Round | Starts | Price | Hardcap | Min. Investment |
| --- | --- | --- | --- | --- |
| A | March 28th | $0.1304 | 25,000,000 XAP | $5,000 USD |
| B | April 4th | $0.1363 | 30,000,000 XAP | $2,500 USD |
| C | April 11th | $0.1428 | 30,000,000 XAP | No limitation |
| D | April 18th | $0.1500 | 22,500,000 XAP | No limitation |
Accepted currencies for the ICO are:
Bitcoin
Bitcoin Cash
Ethereum
Litecoin
Steem
Steem Dollars
---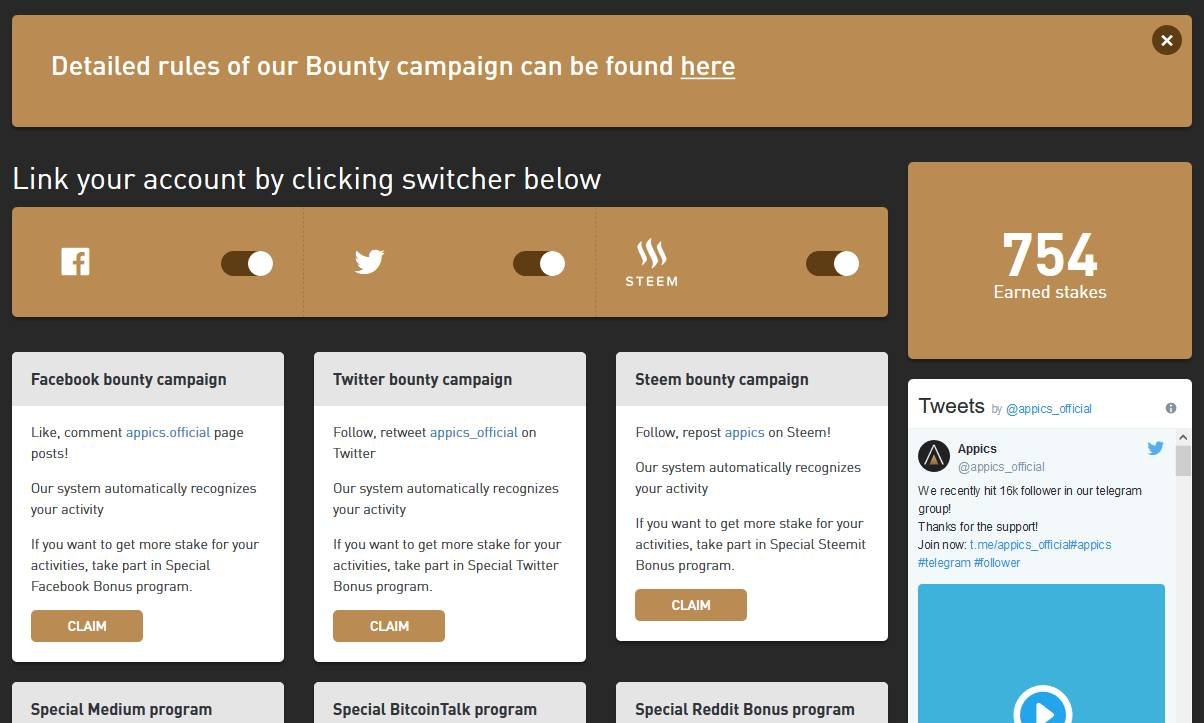 If you want to earn extra XAP tokens you can already do that with the awesome Appics bounty system. There are tons of features that allow you to promote Appics on all kinds of social media and earn stakes for the bounty share release. The easiest way to earn them is by connecting your Facebook and Twitter account and like, comment and retweet the official Appics posts. The system will automatically recognize your activity (with a delay of up to a few days). You can also connect apply for special bounties via Steemit, Telegram, Reddit, Instagram and MANY MORE.
Further, you will get a referral code to the bounty system that will give you 5% of all XAP investments done via you on the ICO (if they have at least 1000 XAP). These tokens are additonal and not taken away from the investors. That is a pretty good number and might be substantial if you are lucky enough to refer a future XAP whale to the ICO. My referral link looks like this and I am grateful if you use it unless you have already your own account:
https://ico.appics.com/login?referral=rG7yVZc3
Airdrop Tokens to Steemians
---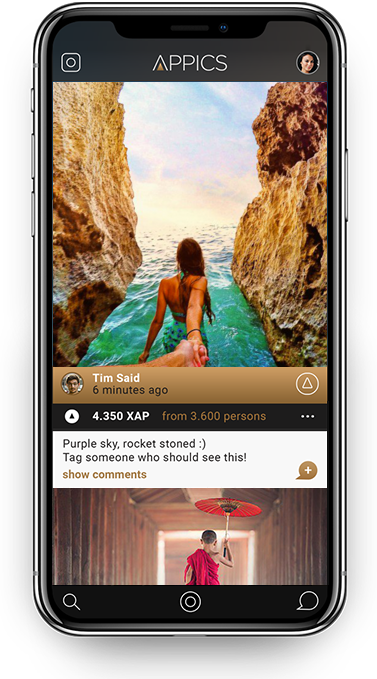 There will be an airdrop to selected community members on Steemit who are doing great services for the Steem-community. These will be community accounts like @steemcleaners, @minnowbooster and other community leaders.
Also, individuals who have already established an audience on Steemit and are successfully becoming a Steem-influencer. I have got this information directly from the CEO @sirwinchester and I am sure there will be more info about this when we are coming closer to the XAP issuing. If you have questions to the team come and join the Telegram group: https://t.me/appics_official
---
Personally, I feel like Appics will be a great reset for content creators of the photo/video niche and allow to be an early adopter. Besides the monetary benefits of starting early within the ecosystem, this app will be focused on mobile sharing like traveling, events, sports and stuff like that. I will use this app to be less in front of Steemit and more outside creating and connecting with people bringing change to this world. I honestly think that I might become more active on Appics than I ever was on Steemit. But we will see about that when the app is finally being release in Q3 2018 with the Alpha Launch.